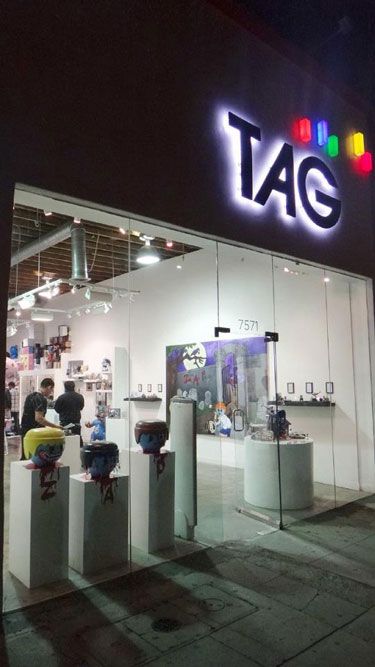 Saturday 11/24/12 saw the opening of "
The Return of the Zombie Art Project
" at the Toy Art Gallery Los Angeles. A collection of 30+ customized Playmobil playsets by San Francisco based toy artist Mikie Graham. After taking a well deserved week off to re-cooperate, Mikie is back with a complete show review for anyone not able to make the opening. From tongue in cheek single zombies to ornate playsets, this year's Zombie Art Project is bigger and badder then ever. Just a quick look a this plastic horror show and you can see the deep love Mikie holds for the genre. From cultural references like the "California Cheeseburger" to miniature interpretations of classic zombie icons to completely original creations, The Return of the Zombie Art Project has something unique to offer horror and Playmobil fans alike!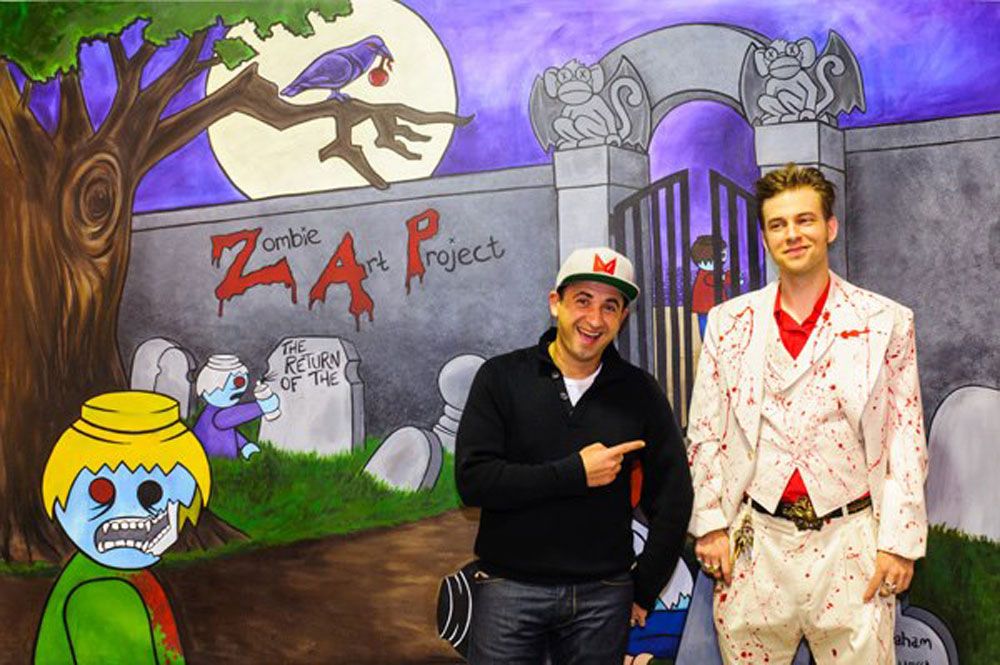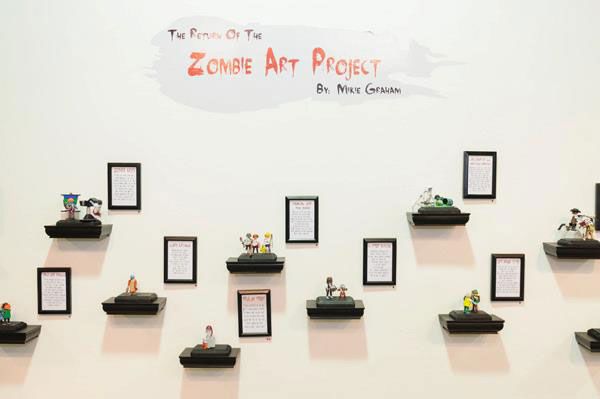 In addition to the 30 custom play sets, Mikie also handcrafted a set of 3 resin / fiberglass mega Playmobil heads and a giant 3 ft x2 ft police station playset for the window displays. The entire show is now officially available for purchase through
TAG's online store
. With L.E. prints starting at only $25 and over 20 one of a kind figures available under $100, this is a great opportunity for cheap, unique holiday gifts for that zombie or retro toy fan in your life! Each and every Z.A.P. custom that is sold comes with its own hand painted / signed wooden display base and a framed print that tells that characters personal story.
If you're in or around Los Angeles over the next few weeks The Return of the Zombie Art Project will be on display at the Toy Art Gallery 7571 Melrose Ave until the 8th of December. Or if you're interested in following Mikie's artistic journey online, make sure to follow him on twitter @zombiemonkie or watch his now regularly updated blog