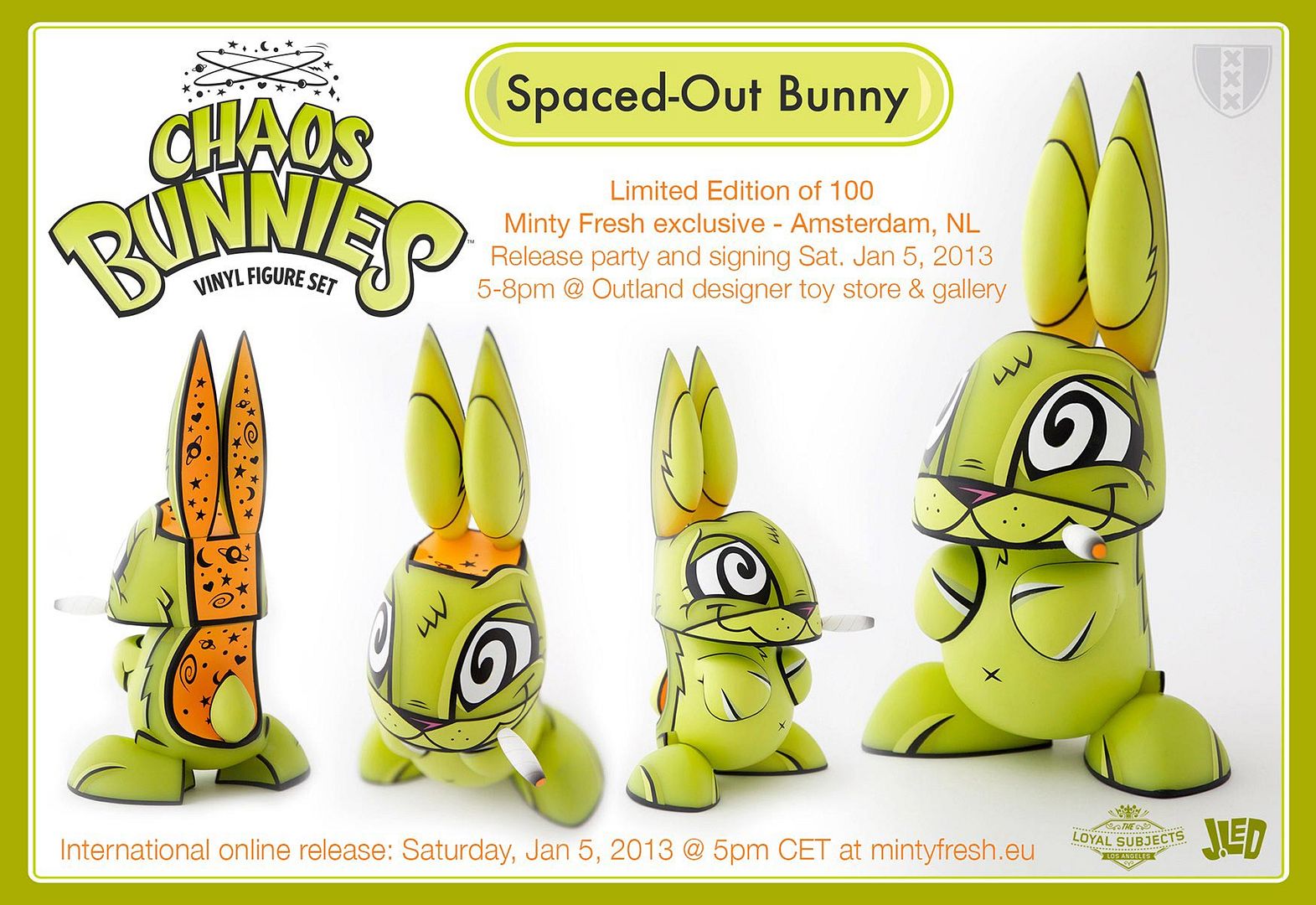 The newest addition to
Joe Ledbetter
's warren of vinyl "Chaos Bunnies" has been announced: the "Spaced-Out Bunny." Released by
The Loyal Subjects
, this 10-inch figure will be limited to 100 copies, retailing for $145, and exclusive to
Minty Fresh
in Amsterdam. Due to be released on January 5th, 2013 from 5pm-8pm at a release and signing event being held at
Outland designer toy store & art gallery
(Zeedijk 22, 1012 AZ Amsterdam +31(0)629347215).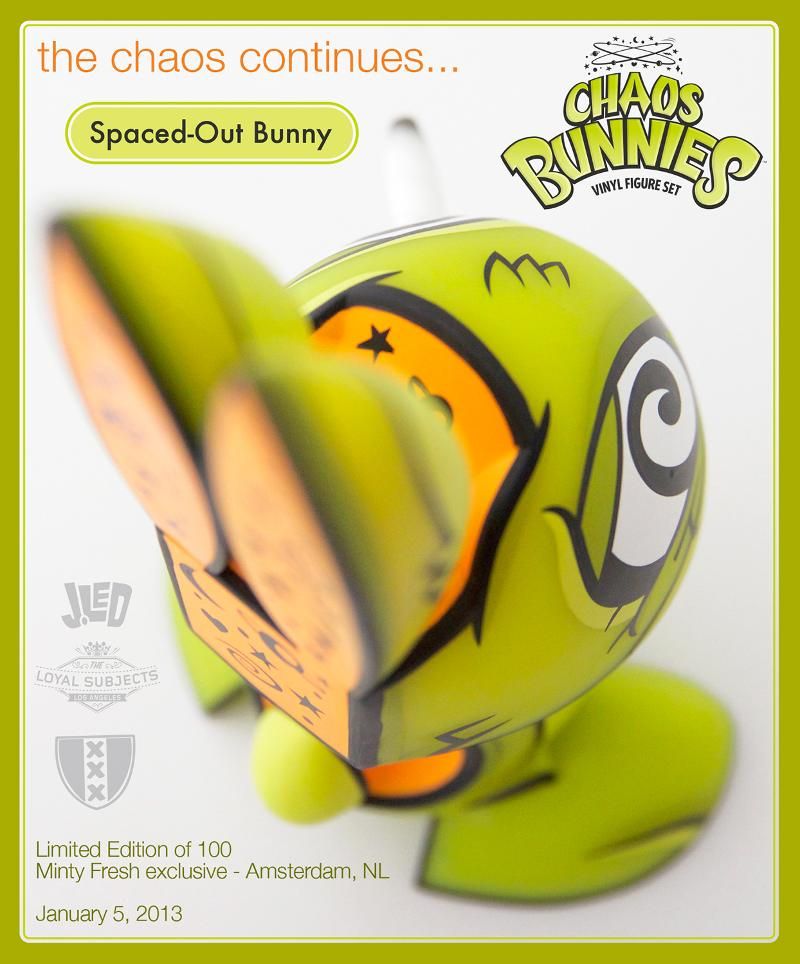 So, how can us outta towners get ahold of one? Well, they are setting aside a portion for online international sales, which can be found
HERE
(at least 35pcs). These will be available simultaneously with the release party on January 5, 2013 at 5:00pm CET (Central European Time), that's 8:00am PST in case you were wondering. This is a first come, first served situation and limited to 1 figure per customer. If there are any remaining figures after the release they will go online as well.