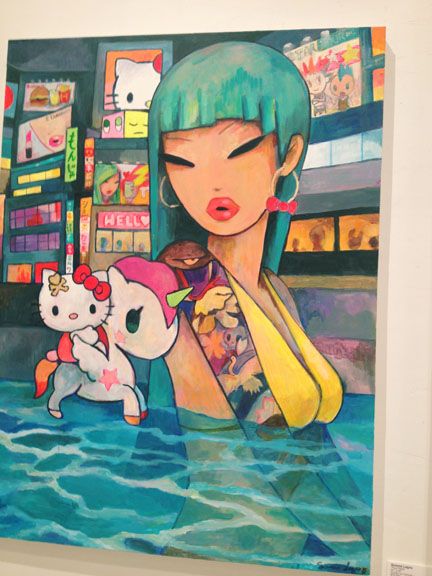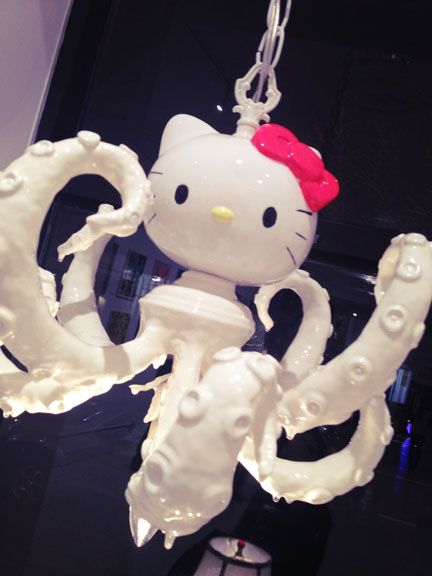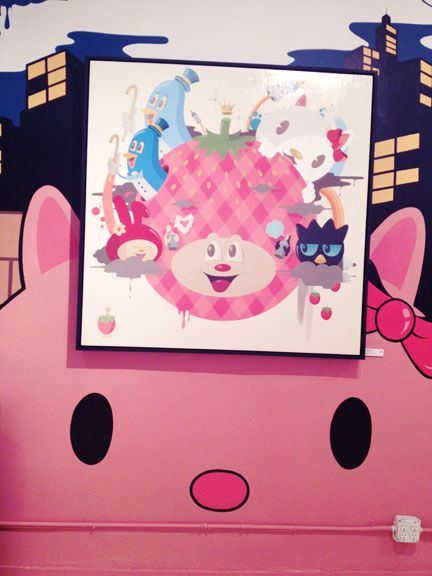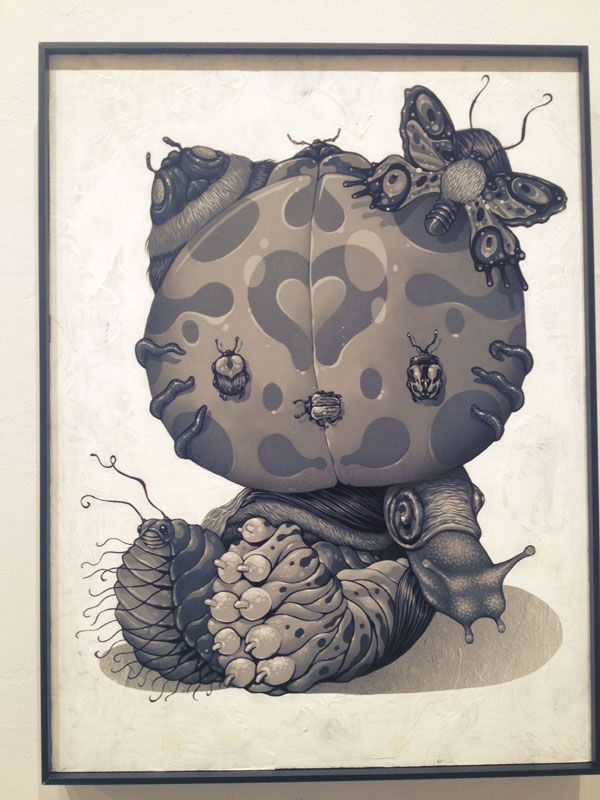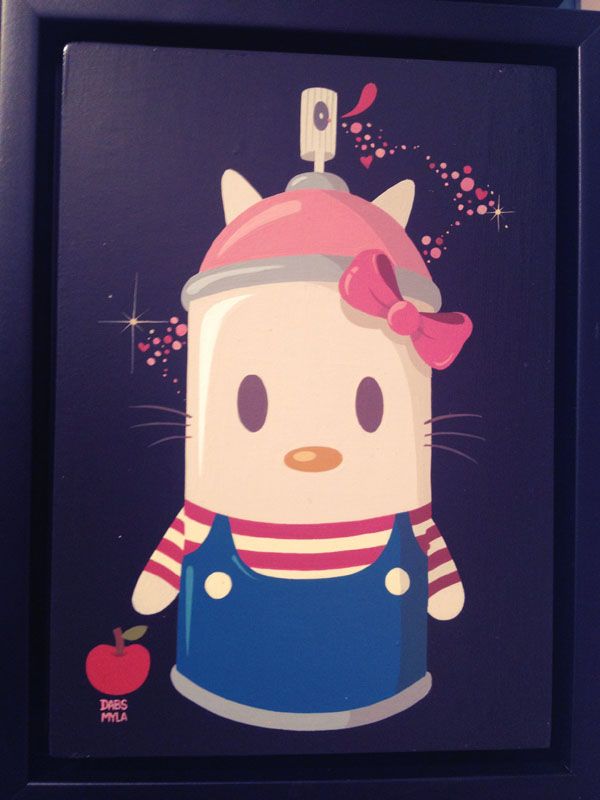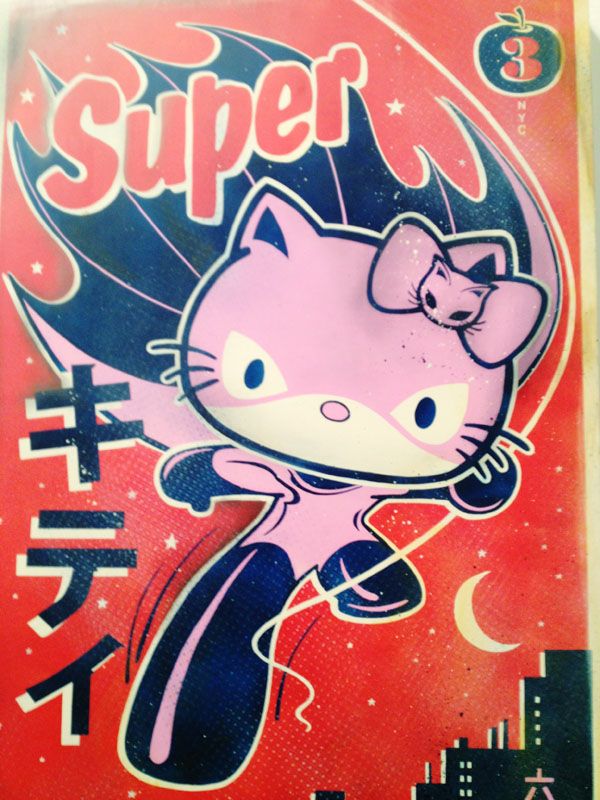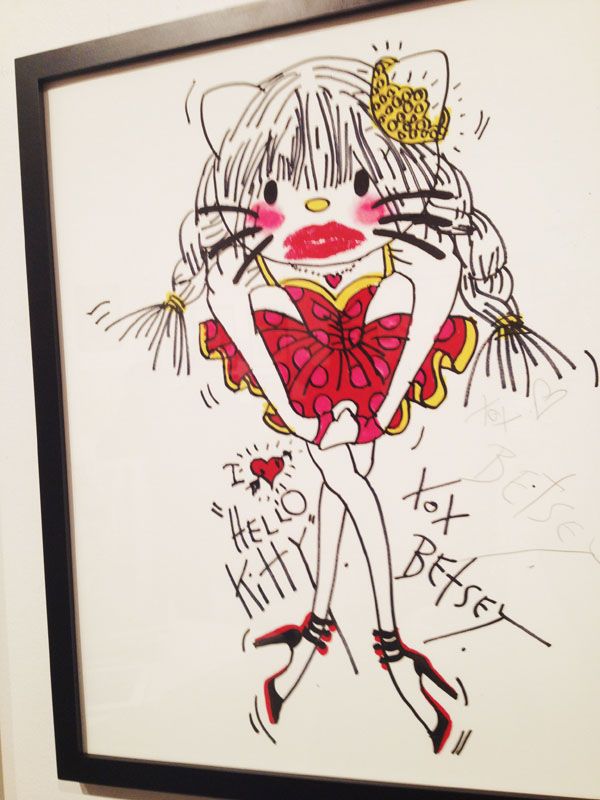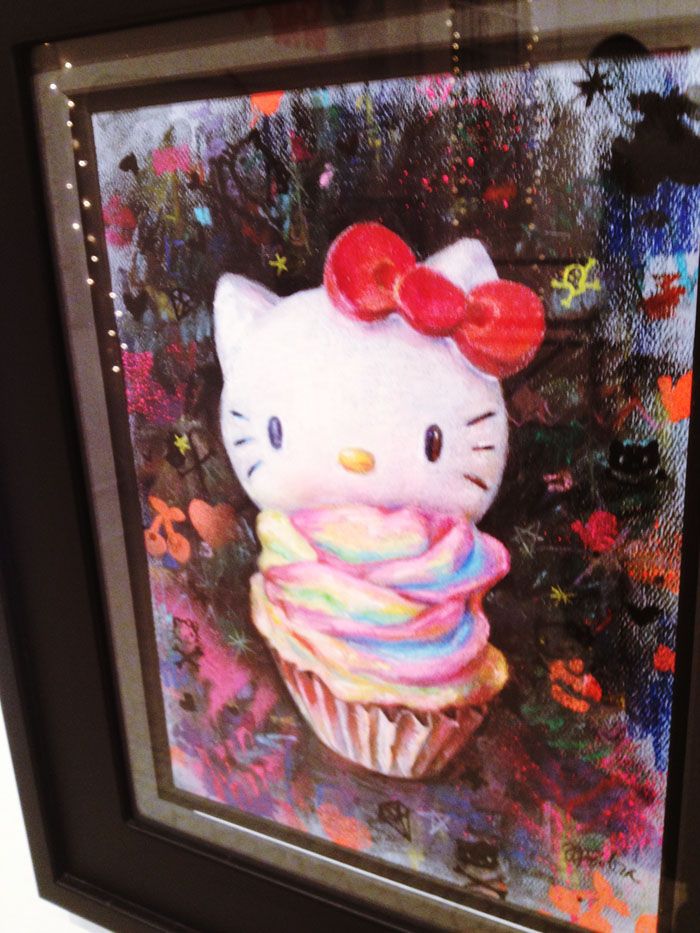 Post the L.A release party for 'Hello Kitty, Hello Art', a certain kitty and co. paid us a visit in NYC.
OpenHouse Gallery
hosted the three day soiree that featured an installation by the lovely
DABS MYLA,
an appearance by one of my favorite fashionable ladies,
Betsey Johnson
and walls of Sanrio creations by the following hotness:
64 Colors, Adam Wallacavage (above), AIKO, Betsey Johnson, Cat Cult, Danni Shinya Luo, Grant Cobb, Jessica Louise, Kenton Parker, Kime Buzzelli, Linas Garsys, Mark Mulroney, Miguel Paredes, Natalia Fabia, Niagara, Nicole Bruckman, Nina Chanel Abney, Paul Frank, POSE, Raul Gonzalez, RISK, Ron English, SEVER, Shane Jessup, Simone Legno, THANK YOU X, Tim Conlon, Tristan Eaton
. I exited through the gift shop and decided one of everything would be reasonable this holiday season.
Images [Kelly Salih]