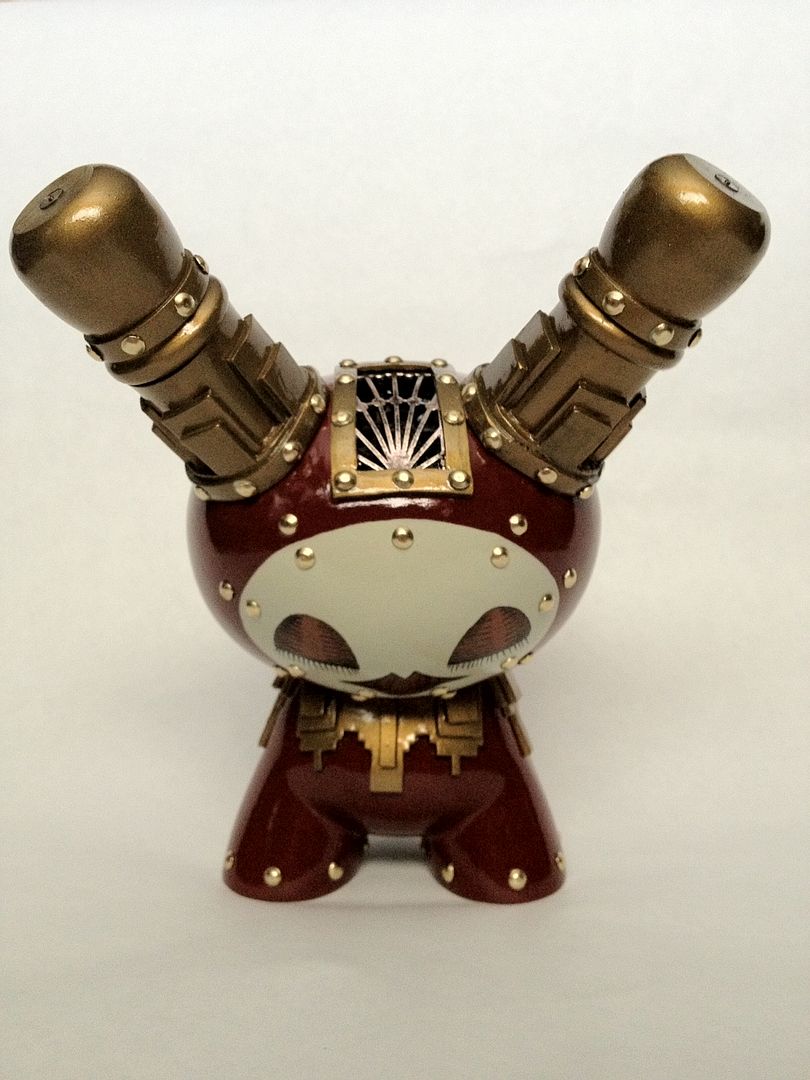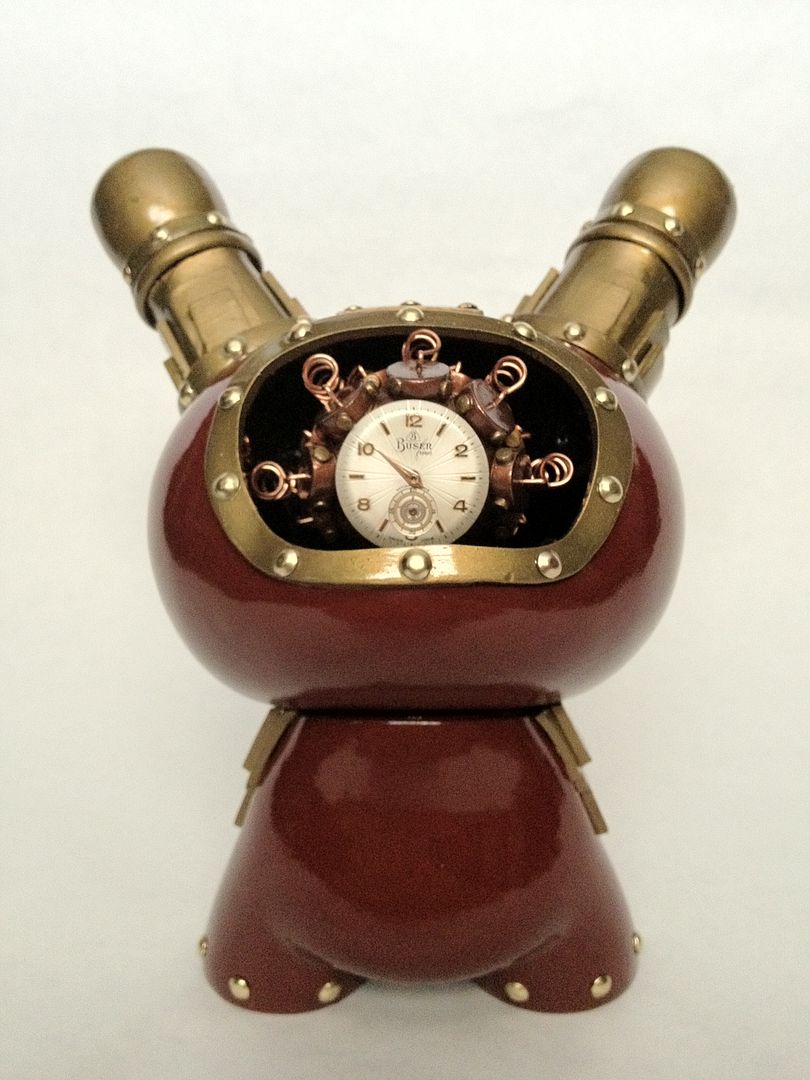 Like some lost artifact from an alternaverse where Nikola Tesla's innovation took over,
DeeTen
's steampunk-ish "Mark IV - Power Supply Unit" custom 8-inch Dunny is a wonderful melding of vinyl, metal, wood, clay and acrylic. And, as with most DeeTen releases, he has provided a magnificent backstory for the piece:
The Mark IV power supply unit is a confusing device to say the least. This piece was given to our Expedition 1886 leader as a gift for our world. The people said it could power whole cities on a new type of technology, even more advanced than their own elegant steam machines. The native people shared their story about the Thirteen Great Cities located in their reality, each city an engineering wonder. The Mark IV came from the city of New Alexandria, the more advanced of the two cities that achieved complete levitation. It's said this single unit could supply enough power to keep New Alexandria in the air for years. Several depleted units were found at the city's last known location along with large amounts of debris. The last communication with the city was six months ago, stating its confirmation of its attendance to the upcoming world's exposition. Dirigible fleets have not seen the city since. The natives showed some anxiety at the thought of New Alexandria's return, perhaps it was fear?
This custom is available now in
DeeTen's online shop
for $360.