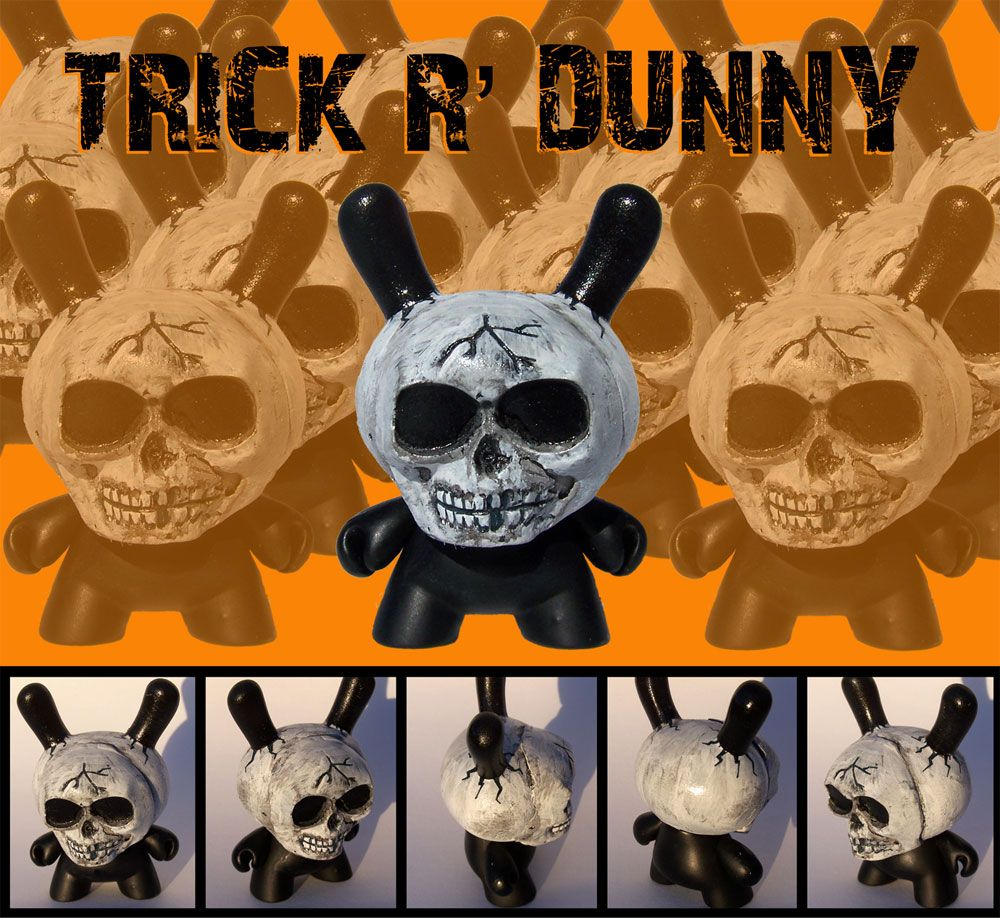 Rusted Halo
has been busy creating and customizing and he shares with us today some cool new projects... all of which are up for grabs in his online store
HERE
! First up is the "
Trick R'
" Dunny skeleton custom 3" Dunny that comes with a resin skull mask. It's an edition of 5 hand painted figures, for $25 each... just in time for Halloween.
Next is the "
Candy Corn
" edition of his mini kaiju resin line of figures. These 4 stand at just under 2" and come as a set. They feature white/orange/yellow resin with embedded glitter. They are an edition of 5 sets, and are up for $15 per set!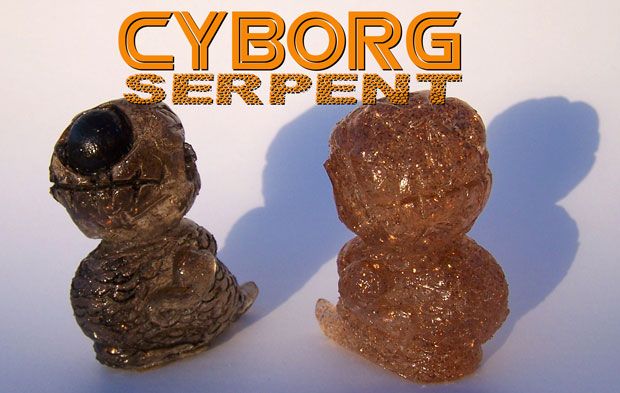 Lastly, is a new resin figure dubbed the "
Cyborg Serpent
". These are cast in a orange and black glitter resin, stand at just over 2" tall, and come painted(left) and unpainted(right). These will also release as an edition of 5 painted and 5 unpainted, all of them will retail for $25 each!