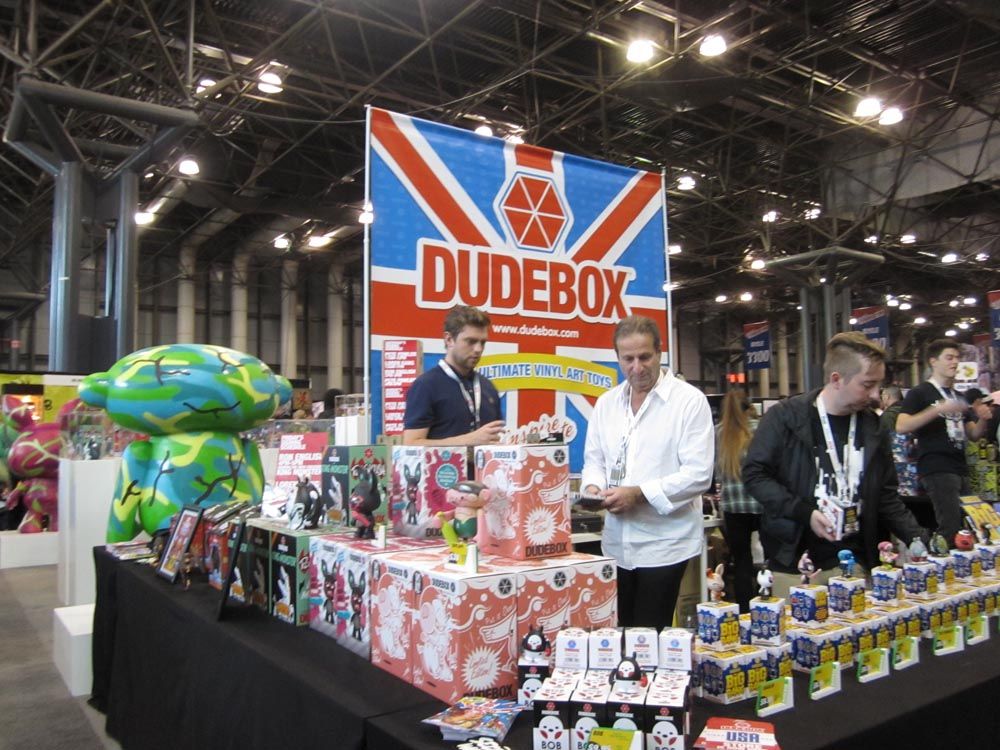 The folks over at
Dudbox
mad a HUGE splash this year at NYCC 2012 with one massive booth, and one massive showing. They brought pretty much their entire catalog with them "across the pond" as well as some convention exclusives including: "
Dai Ocean
," the very first figure in the upcoming
Pete Fowler
& Fiends series. "
Franken
" by
Riccardo Bucchioni
on the brand new Hau platform figure, the 7.5-inch "
Eugene McGeekson
" Dude by
Andreas Krapf
, the 7.5-inch "
Taps Aff!
" Ted by
Conzo Throb
, the 7.5-inch "
Punchy the Clown
" by
Attaboy
, and some other really cool projects that they are working on. Tons of plans in the works for this brand new company. One thing I can say about their figures... the quality control on them is awesome, so precise and crisp, and the designs - for the most part - look amazing on a small 3" scale as well as on the larger 8" scale. Hit the jump for more pictures.