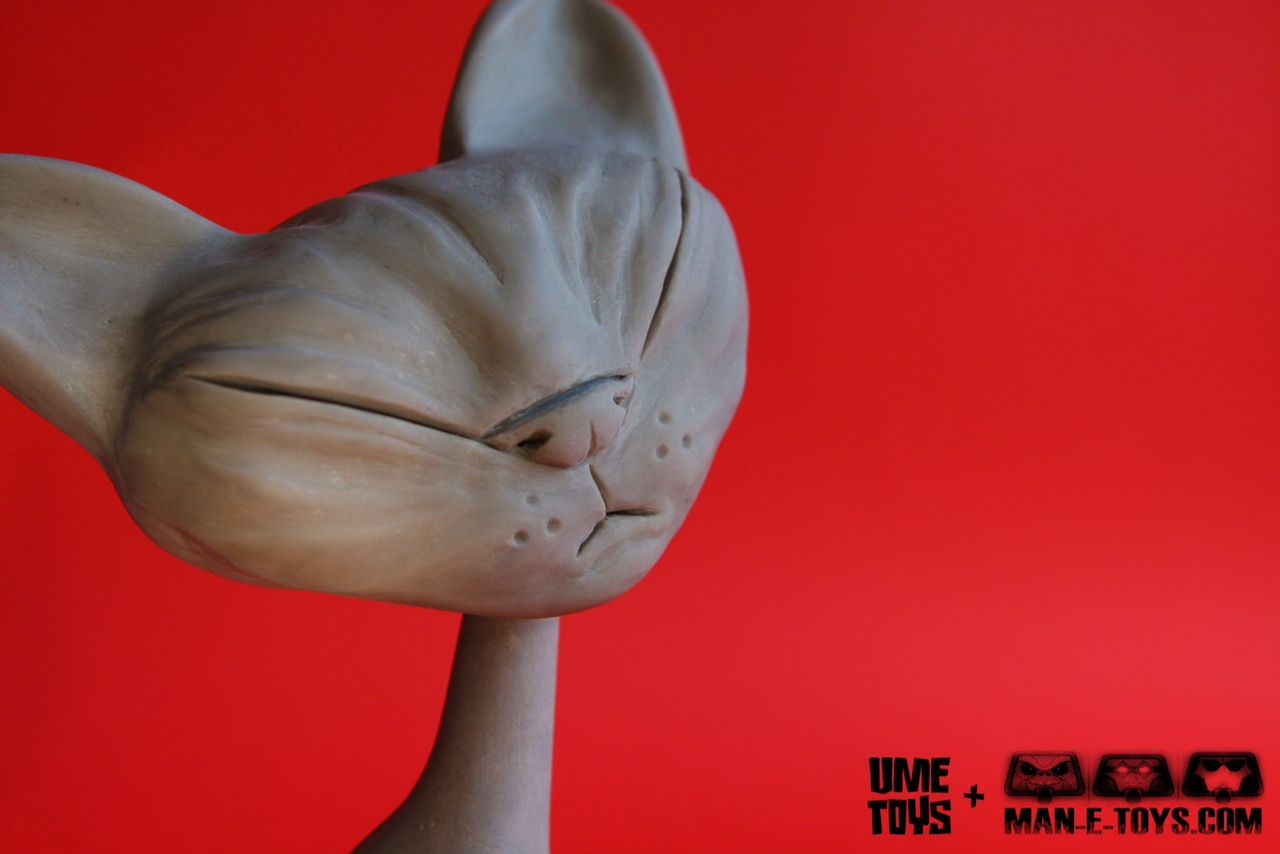 It's another British Invasion! Richard "
UME Toys
" Page is bringing more wonders than you can shake a stick at along for the ride as he crosses the Pond and visits the States for the 2012
New York Comic-Con
(NYCC). Pictured above is "Dita," a 4-to-5-inch tall piece sculpted by Page and produced in resin by
Man-E-Toys
's Tru:Tek before Page gives each one some nice hand-paints. Dita will be making her debut at NYCC's
Tenacious Toys
Booth.
Then over at
Big Kev's Geek Stuff
Booth, Page will have an exclusive colorway of "Dee-Dee" (pictured above), which is limited to a mere 5 copies for $25 each, as well as the first release of Page's large skulls with a multitude of hand-painted versions.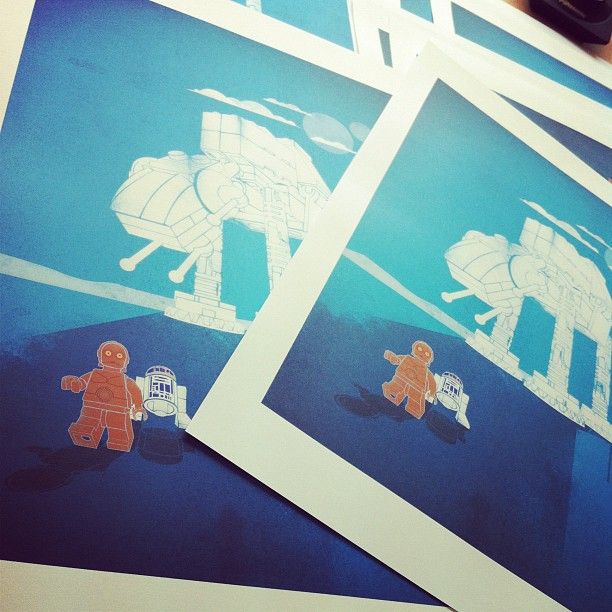 But that's not all! If you can catch up with Page, he'll have a ton of stuff with him that's all first come, first serve: a large selection of prints including the exclusive NYCC colorway Star Wars "Run R2" prints (pictured above) and more resin madness then you can shake a stick at, including some Russell Bones (with a Christmas custom version), some Skull keyrings, Martin Longbottom, Hugo Shortpants, Belemey and the new Fatcats. As per usual with Page, most of these resin pieces will be hand-painted or flocked, so each will be unique.