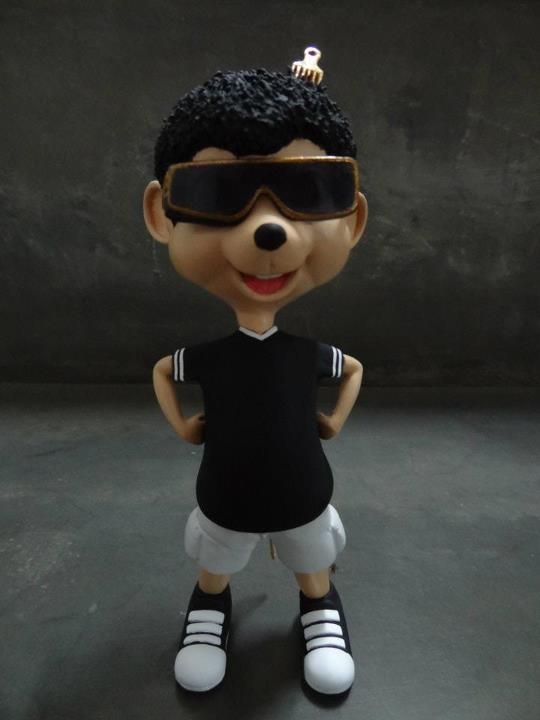 While we might want to forget it, there was certainly a time when animation studios were scrambling — like chickens minus their heads — to try and make classic cartoon characters relevant again to modern children. What did the idea bring us?
Space Jam
. Need I really say more?
Well, Indonesian-based artist Eric "
Phantasma
" Liem lives in a country where the most popular animated mouse,
Didi Tikus
, is actually a pretty fresh character geared towards modern youth… so it only makes sense that Phantasma should reinterpret the character as something geared towards the 70s urban demographic. Looking like something from a rejected Blaxploitation set, Phantasma's custom resin figure comes complete with Jheri curl hair and afro pick, not to mention those pimpin' large shades. All he needs are some buxom mice ladies on either side of him and some horrid tagline that would probably play "Tikus" against "Take Us."