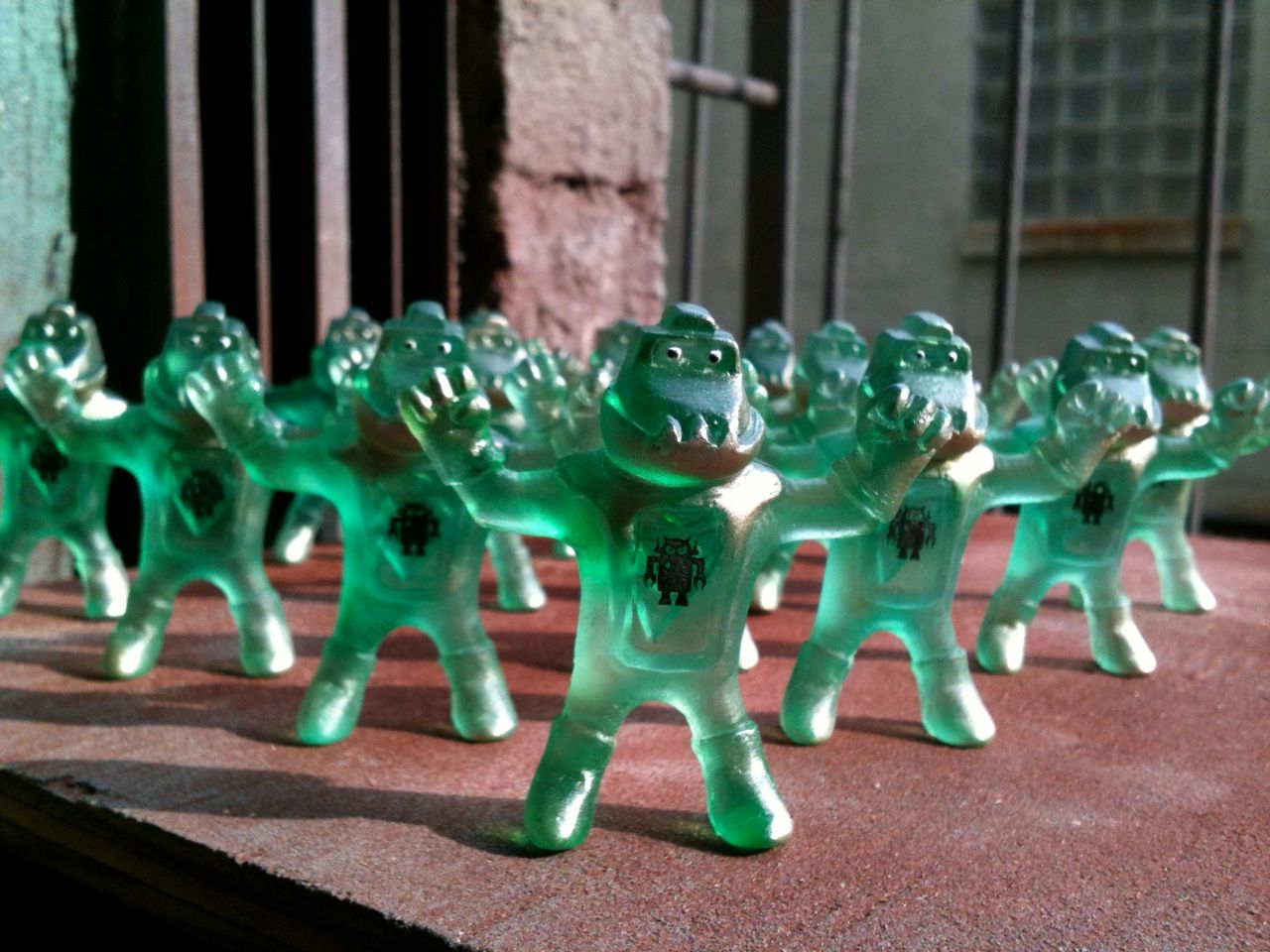 Continuing to build his army of resin kaiju releases,
Peter Kato
has teamed up with
Giant Robot
to present some wonderful exclusive to the 2012
San Diego Comic-Con
crowd. Pictured above are the 20 copies of "Turtle Tetsujin" that Kato has cast in Sea-Foam Green resin especially for Giant Robot, with the company's Big Boss Robot icon emblazoned upon his chest. Each piece is accentuated with gold leaf and clear green paint, making these ultra-limited pieces a steal at $20 each from Giant Robot's SDCC Booth #1729.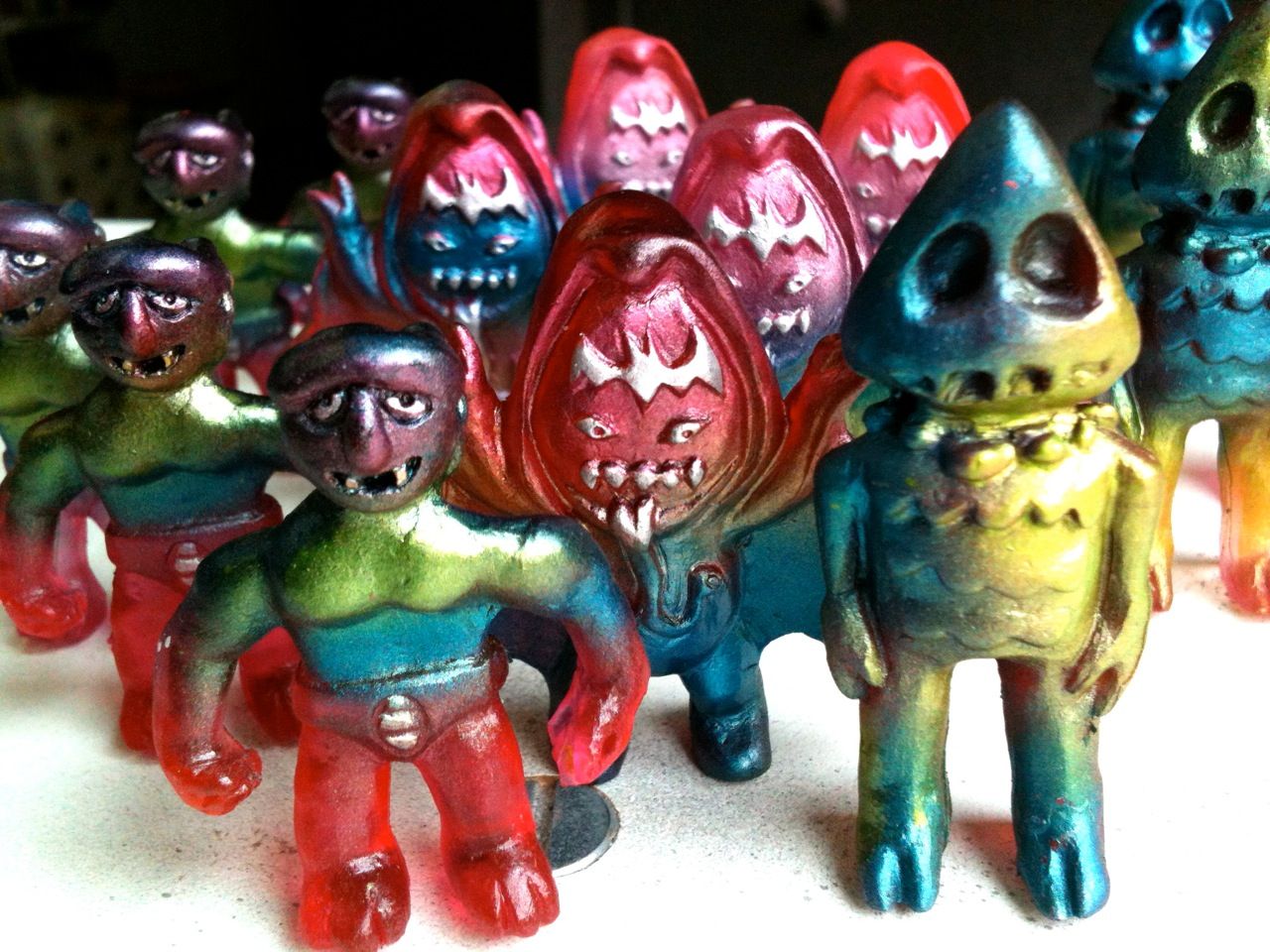 But all the other Peter Kato sculpts aren't being left behind… nope, good ol' FrightBite, Kawako & Man-Nie will also be present in their brand new "Tasty Rainbow" edition. Each figure in this run will be limited to only 5 pieces with a price tag of a mere $10. Oh, and did I mention that you'll get a free Peter Kato x Giant Robot pin with each purchase? 'Cause guess what, you do…