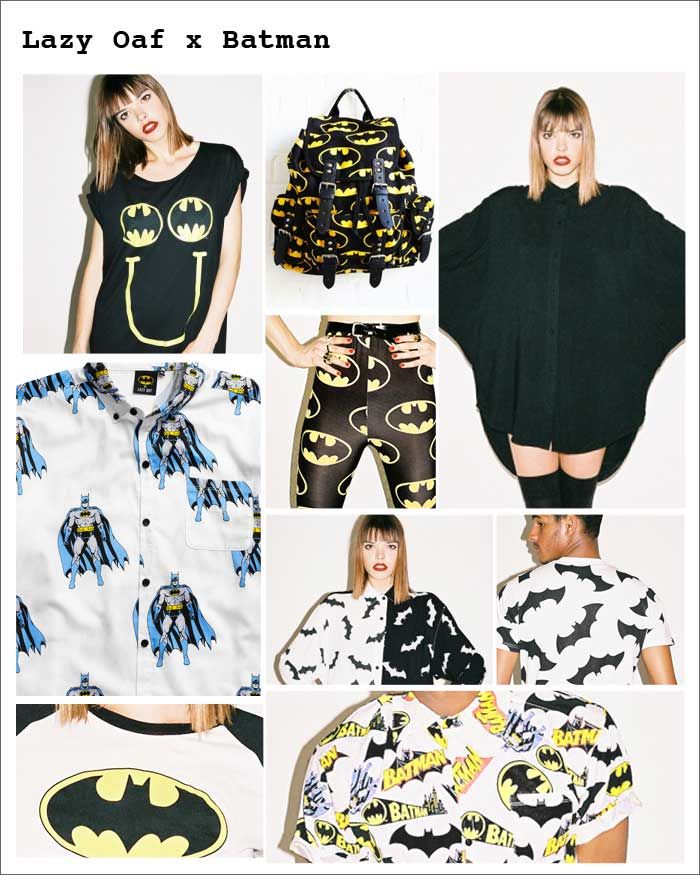 So... I am going to bombard you all with Batman posts this next few days because who isn't excited about Nolan's final installment???
Attention boys and girls,
Lazy Oaf's
latest collection gives us their own ode to my favorite super hero with their latest line of apparel that is epic! This makes me nostalgic for some old school Batman KAPOW action. If you want to get your hands on these threads, they are available on their
site
. The
blog
is a good fun read as well. Nerd out! OH AND... Watch this video! BAM.