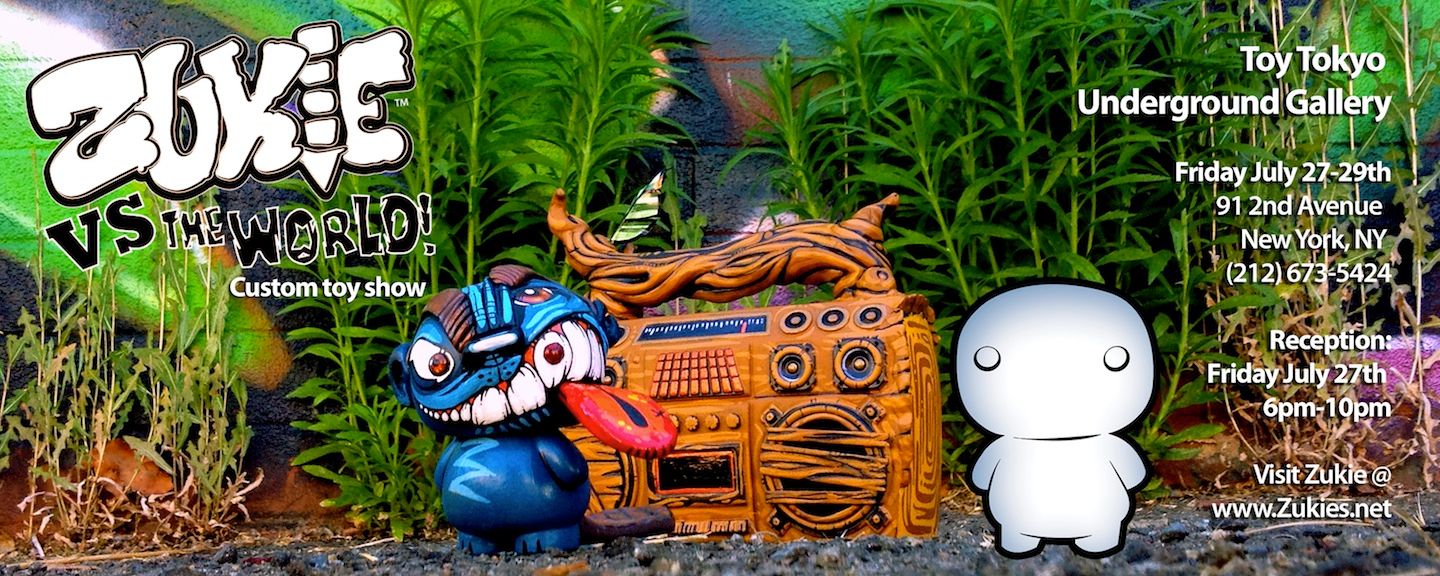 Jasin Dollin
, creator of the
Lil'G
platform, has shared his contribution to the upcoming "Zukie vs. the World" group custom exhibition. The centers around
Miss Zukie
's Zukie figure being customized, but Dolling has added a hand-painted Lil'G into the mix with his piece. This "Angry Blue Beaver with Logbox" custom shows off one "pissed off beaver who likes beats, beers, babes and takes no shit!" Heck, he even has a "Ruby imbedded in his tooth to remind him of his Rock'N'Roll days past."
"
Zukie vs. the World
" opens on July 27th with a reception from 6-10PM and runs through July 29th at
Toy Toyko
's
TT Underground Gallery
, 91 2nd Ave., New York, NY 10003.
Participating artists include:
Adam Pratt, Alarment, AW177, Benny Kline, Blazon Birkhaus, Brian A, CashCannon, Chris Moore, Cyberphunkk, Davemarkart, Davidkraig, Ian Chapman, James Fuller, Jasin Dollin, Jeff Beck, Josh Marlar, Josh Mayhem, Ken Ziobro, LEWNATIK, Melodreama, MikeDie, Miss Zukie, Mr. Den, OsiRisORion, Scott Kinnebrew, Shawn Wigs, Tasha Zimich, Travis Lykins, VIOLENT CRATCHIT, YoMi, Zam Art, and Zukaty.