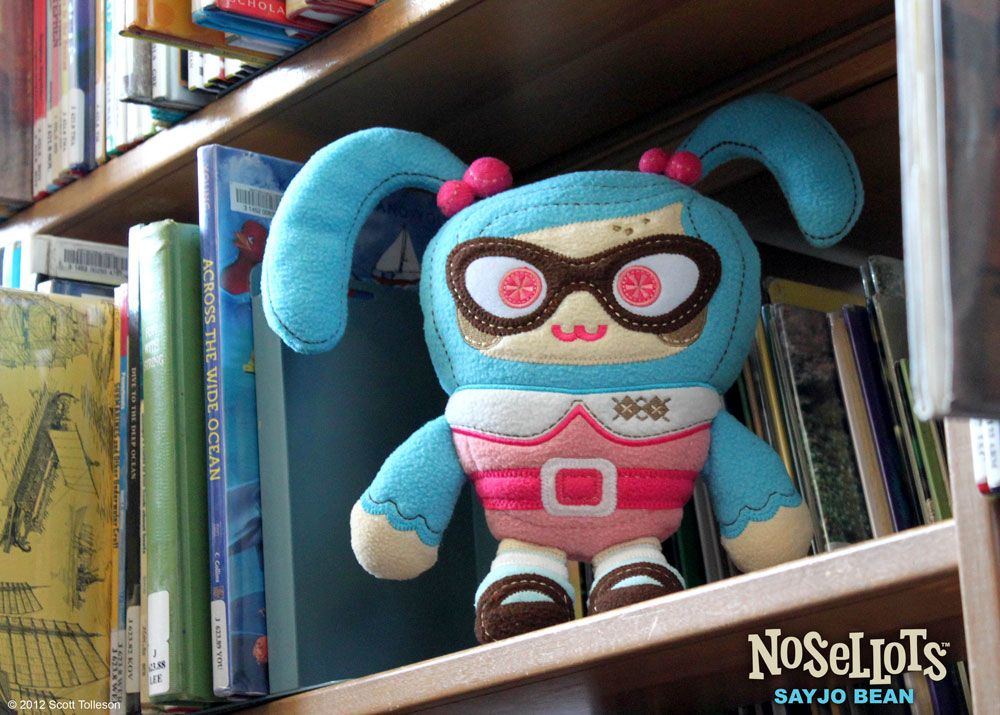 It's that time folks... San Diego Comic-Con is 30 days away from this post, and although we have been announcing things here and there it almost seems like it's officially the official time to start with announcements... and starting today we have a great one!
Scott Tolleson
has teamed up with Portland based
Screaming Sky Gallery
to release the fourth character in Scott's Nosellots line, "Sayjo Bean"! "
She seems like a little adult. But once you get to know her, her childish side appears. Sayjo loves her little brother Lyle, but she's still the boss. She loves patterned carpeting, flowering trees and changing her eyewear. She is an expert at matching fabrics and you can tell she is extremely pleased with herself when she randomly jumps up and down from built up excitement. Plus, she knows all the best places to eat.
" This adorable 11.5" plush addition will make her debut at San Diego Comic-Con 2012 where a limited edition color variation of Sayjo will be available at the event and through Screaming Sky Gallery... so be on the lookout for booth and pricing info to follow very soon!