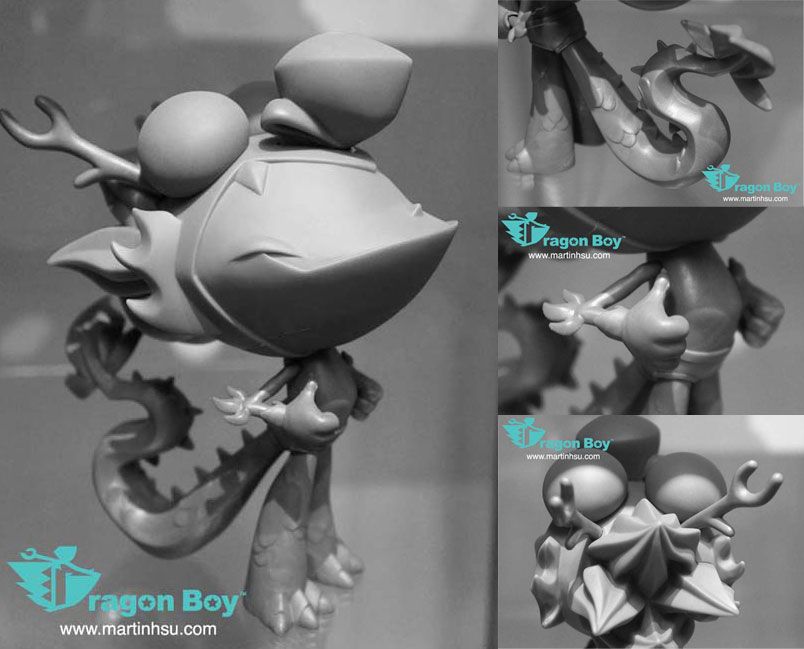 Artist
Martin Hsu
is keeping us all up to date with the progress of his soon to be release vinyl "Dragon Boy" figure... and above are the latest pictures, straight from the factory! Martin says "
Just 3 months after handing over the prototype to Vince from VTSS and keeping a close eye on mold making, Dragon Boy is now on his way to fulfill a limited edition run with official release at SD Comic Con 2012!!!
" As you can see from the above photos, this figure has all kinds of complex parts... more so then most designer vinyl figures. That being said, the factory decided to use a multitude of techniques and materials such as vinyl and PVC in order to keep all the fine details. This is really shaping up to be an awesome figure... and I can't wait to see the next step!