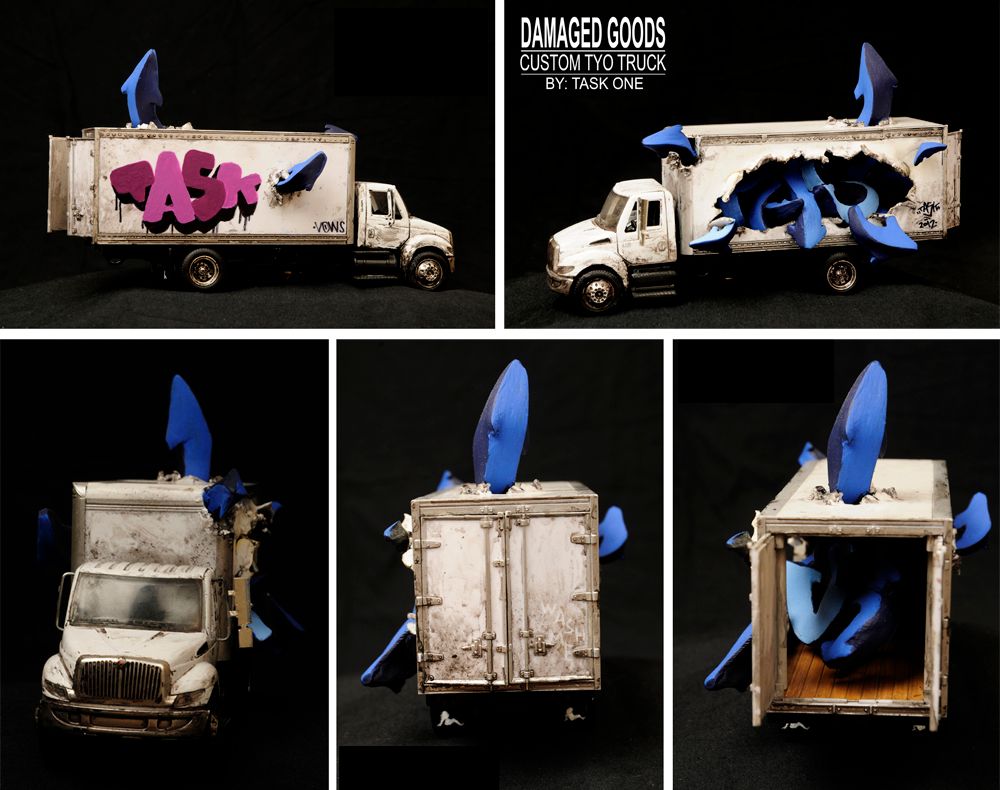 A couple of years back,
Task One
was approached about being in a
TYO Toys
Truck custom show; and while the show never materialized, Task One's custom most certainly did. As you can see above, he did tag one side of the truck — which is rather standard fair for this DIYs — but then he tore it apart in a manner similar to what Fark FK does with graffiti cans… what appears to be a sculpted tag is protruding from the interior of the truck, causing gaping holes where the sharp arrows poke through. While that alone could be considered cool enough, check out some of the small details Task One added: the wood paneling on the tracks floor, the tiny mudflaps complete with lounging gal diecuts, even the small "Wash Me" written in the grime on the back doors (in the lower right for those having trouble spotting this). We're even told that the brake lights in the rear light up!
Want to add this amazing piece to your collection? Someone already did… and for free. Task One was carrying it around in a box, set it down, and forgot to pick it back up again. He doesn't hold any ill-will to whoever ended up finding it; in fact, he even states that he "hopes someone enjoys [it]!"