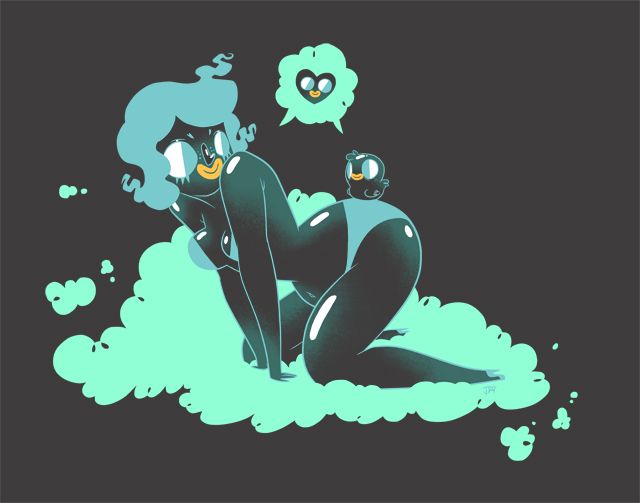 You've probably heard the name
J.R. Goldberg
before, as she's been steadily designing some of the slickest things you've ever seen… but now she needs
your
help: Her computer is on the verge of dying and needs to be replaced, but — instead of begging for money on the street corner of the internet — she just needs you to vote for her
Threadless Pin-Up Contest submission
, "
Lover Ducky
." Seriously, that's it. If she wins, the prize money will cover her new computer.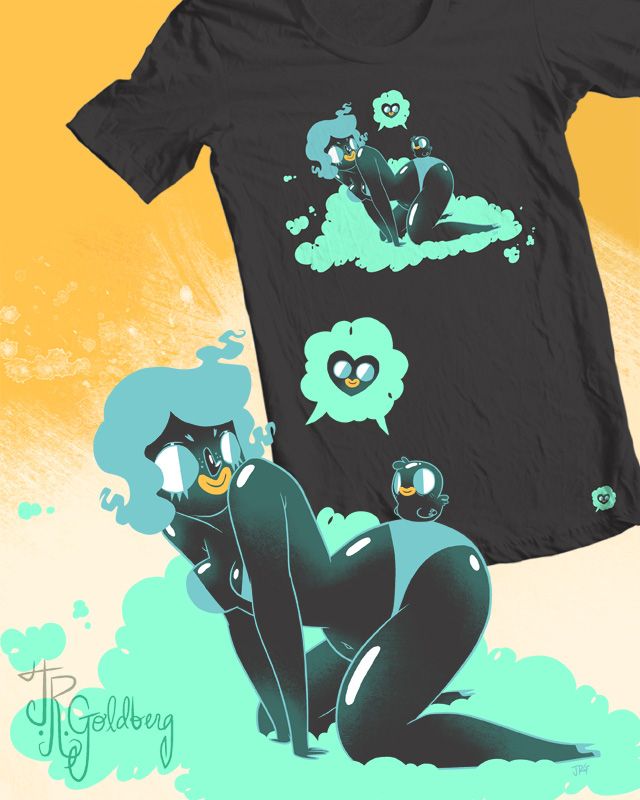 Goldberg describes her image as being about…
…two creatures [who] share a similar duck-facedness, and in that duck-facedness they find love. Imagine, spontaneously noticing a smaller you, happily perched upon your caboose. Dreamy, right?
Perhaps I haven't convinced you yet. How about some celebrity endorsement? If you scan down the comments on the contest entry then you might notice something from Jhonen Vasquez, he of the
Johnny the Homicidal Maniac
/
Squee!
&
Invader Zim
fame:
[J.R. Goldberg is] the most talented lady I know and I would never take this shirt off. I'll be found dead with this shirt fused to my skin and that's the only way I want to be found dead so I hope this shirt happens.
So, if you're so moved, please go vote for the design
HERE
.