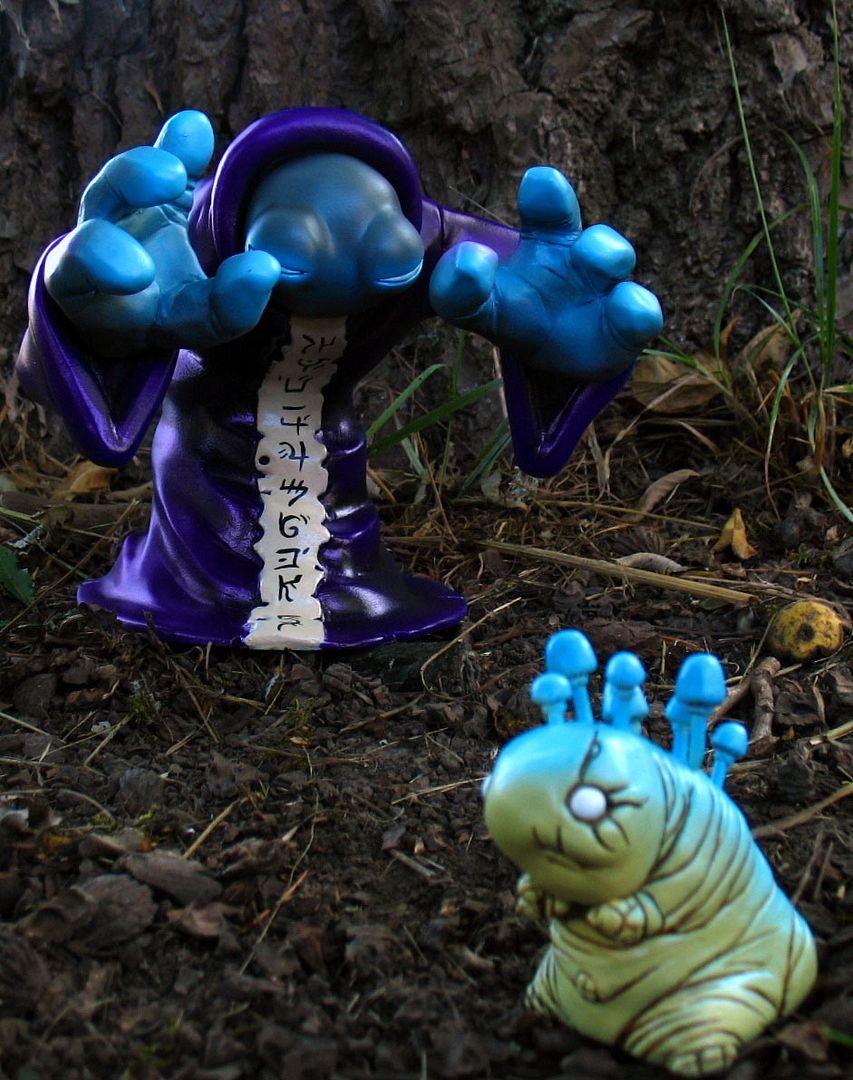 Here's a big update for all you, as
Josh "f+" Pearce
has just updated his new figure titled "
The Corrupter
" via
Kickstarter
as it's now shown in COLOR! :) A little over one week into funding, and the Corrupter is already at 100%!!! Even though it's reached the goal, you can still head on over
HERE
and pledge because any money funded will be put right back into the project and you get awesome pledge rewards in return! Josh tells us that the photo above is still a "rough" of the figure, as there is one more refining stage before the finished figure will be cast. He just wanted to give people a pretty good sense of what they're getting as soon as possible. Oh, and like mentioned before Josh will be bringing a painted proto to Designer-Con so if you are coming to that you get to see it, plus many other customs in person!