Artist and sculptor
Walter Jacott
aka
Chauskoskis
did up this incredible Mega Munny based on the famous Luchador
Mil Mascaras
, and his attention to detail is spot on to say the least. From the sculpted body to the mask that looks like real leather and the tiny stitches all over, this is one impressive custom and I envy whoever owns it.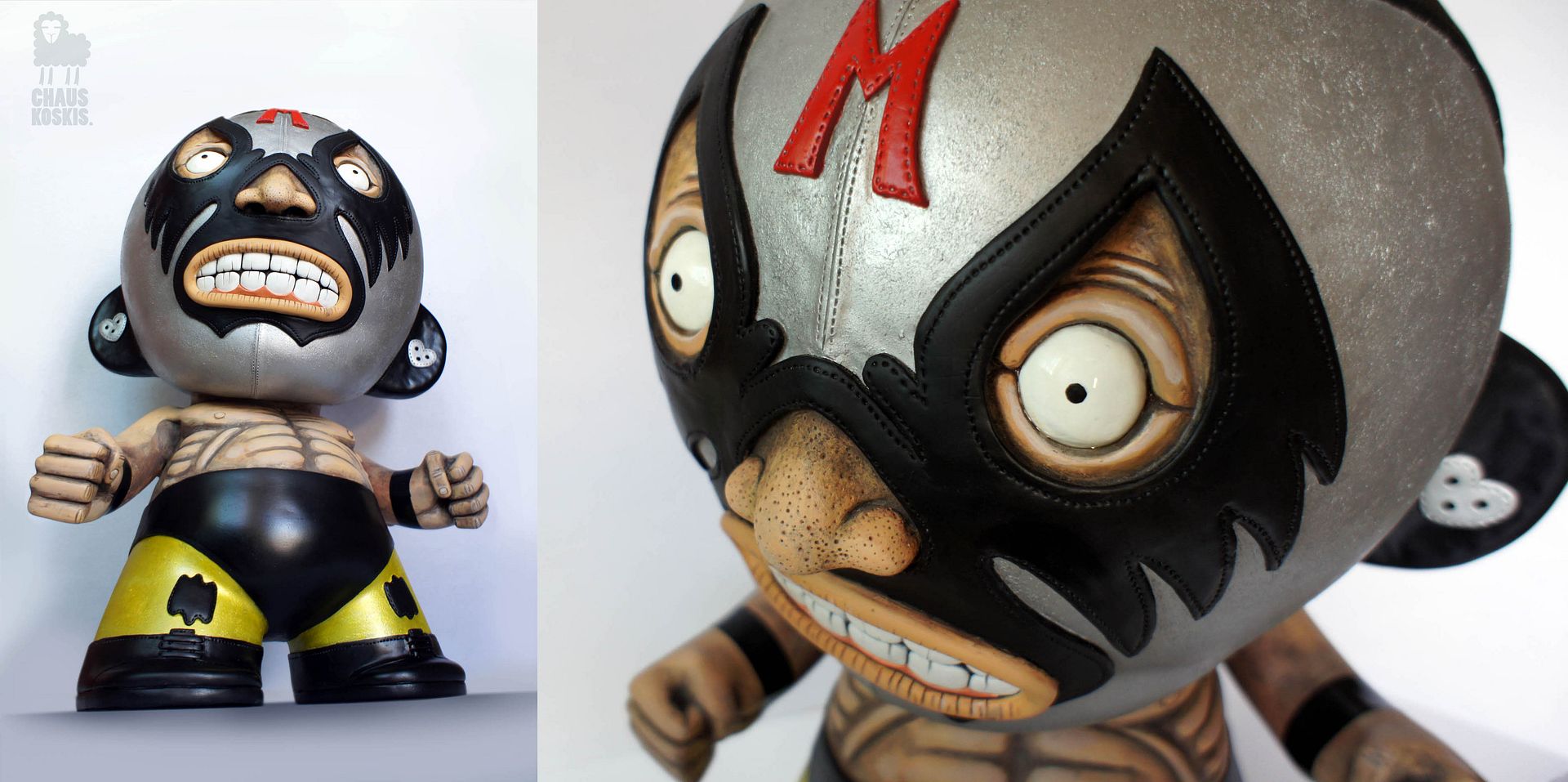 Chauskoskis was excited to do a Mil Mascaras custom since he's been a fan for a while now; "I still have a mask from him" says Walter. Check out Chauskoskis'
blog
or
flickr
for more pics of his amazing customs and original art!