Yoskay Yamamoto's
"
Picking Up Where We Left Off
" solo exhibition at
LeBasse Projects Gallery
. which was the artist's fourth solo exhibition with the gallery, and it showcased a fantastic body of work! Honestly, these photos really can't do Yoskay's pieces justice, the sheer depth of each piece - layers upon layers of paint - tacked on to stencil work, masking and a wide array of color, this show had it all!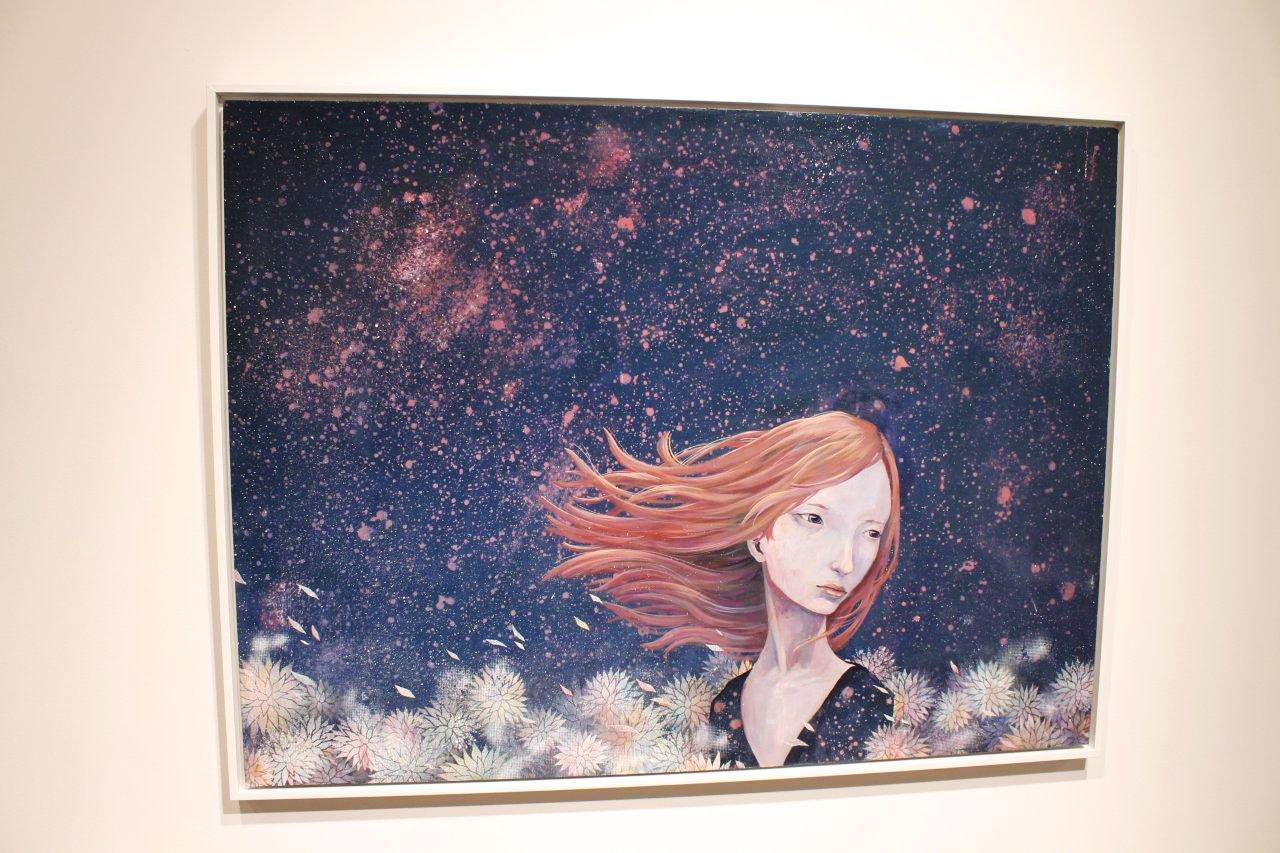 There was even a really great sculptural aspect to this show that featured the humanoid faces that appear in the majority of Yoskay's work that rocked pairs of antlers... all of which were mounted on walls adorned with stencil work tying in the canvases to the sculptures... amazing stuff! This show is a must see and I would recommend driving a good distance to check out all the amazing pieces in person, but if you can't I guess my photos will suffice, so feel free to hit the jump for a ton more! Great work Yosaky... I am still reeling from what I saw!