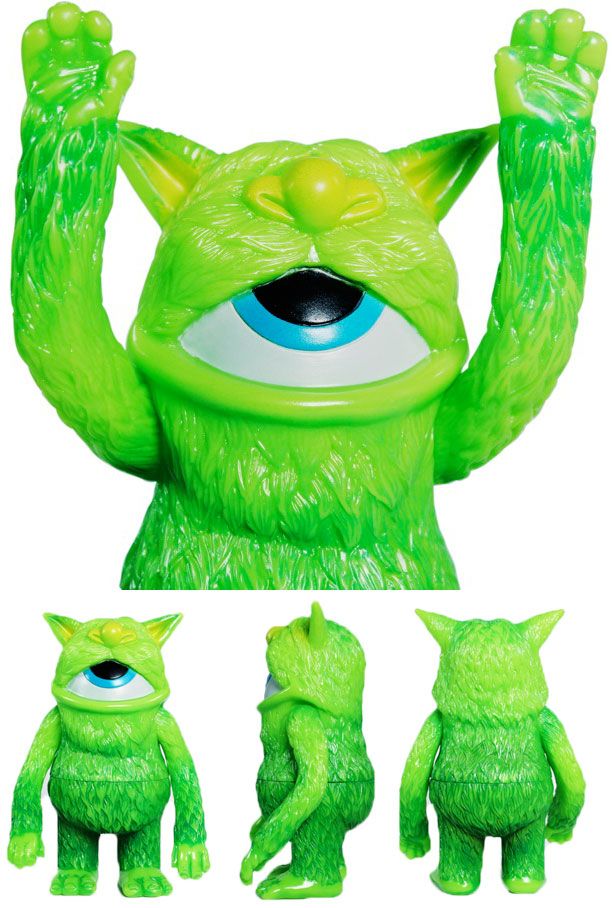 Oh shoot...
Rotofugi
is bringin back all the goods that they teased us with
last SDCC
and
Joey Potts
SOLEM (Single Optic Lake Effect Monster) is set to make his official painted debut! Standing at around 5.75" tall and sculpted by
Chris Ryniak
for the Lake Monsters series, this crazy looking figure reminds me of a creature from "Where the Wild Things Are"... creepy, hairy and one LARGE eye, love it! The version above, nicknamed "Green Apple", will be exclusive to SDCC 2011, and was painted up by by Joe Somers of
Squibbles Ink
and Kirby Kerr of
Rotofugi
! Look for this at the
Rotofugi booth #4763
all days of the con while supplies last
for $60 a pop
!