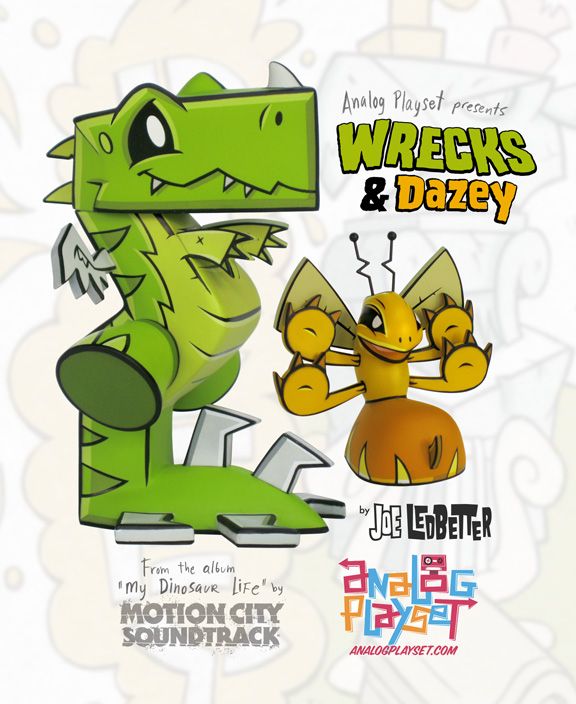 Analog Playset
and artist
Joe Ledbetter
are proud to announce the release of the terrific 2-figure set "
Wrecks and Dazey
". These figures are being distributed by the great folks over at
The Loyal Subjects
for Analog Playset and are 3D representations of the characters "Wrecks and Dazey" as is featured on the album, "My Dinosaur Life" from recording artists,
Motion City Soundtrack
. Wrecks is a lovable Tyrannosaurus Rex, and Dazey is his prehistoric over-sized Bee pal! It's really so fantastic the leap from 2D to 3D that all of Joe's figures make... it's almost meant to be, and these look so cool... perfect for all Ledbetter fans out there! Wrecks sits about 7" and Dazey is about 4" tall. Both figures have multiple points of articulation, are packaged in a three sided window box, and for this release the regular edition is
limited to 600 pieces
worldwide with a
retail price of $99.00
for the set! The best part is... SURPRISE... these are dropping tomorrow,
March 24th at 12:00pm Noon PST
at The Loyal Subjects webshop
HERE
and will be available through select retailers as well!