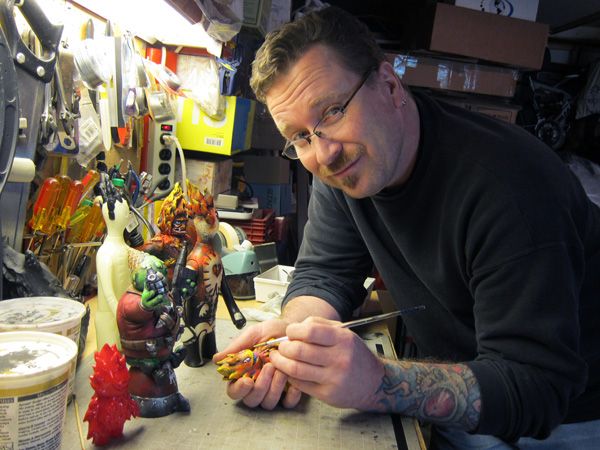 What perfect timing... seeing as the upcoming 2 man show at Super7 is happening this weekend which features the works of both
Leecifer
and
Paul Kaiju
...
Jeremy Brautman
had the opportunity to write a great article that was published today in a local bay area newspaper, the '
East Bay Express
', which featured a great write up on not only the upcoming show, but on the journey that artist Leecifer has taken, the trials and tribulations he has faced the past 10 years, and the accomplishment of finally getting his own vinyl figure... the "Honoo" aka Flame! Head on over
HERE
now and give it a read, and congrats again to Lee! Be sure to head out to the show if your in the SF area this weekend... it's going to be a great one!
Photo credits [EastBayExpress & TaskOne]