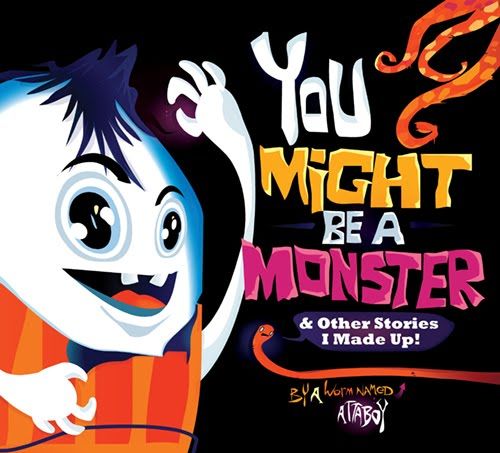 Artist and toy designer,
Attaboy
serves up his first full color book of stories chock filled with twisted humor, ridiculous rhymes and bursts of color! There are zombie clowns, hugging cacti, bubble gum trees, a sock magnet, tons of surprises, all with a running commentary by the author who happens to be a side talking worm... and
Dragatomi
in Sacramento is the first stop in his long book reading/signing tour! So come on out and join em' this Friday, August 5th at 7pm where Attaboy will be doing a book reading/signing. Make sure that you don't miss it!!
Dragatomi
2317 J Street
Sacramento, CA 95816
Source[Dragatomi Press]