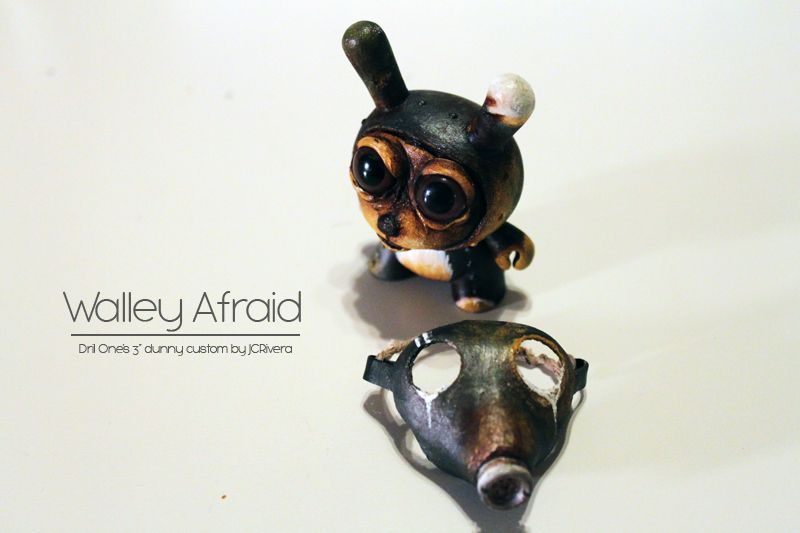 Damn... artist
J.C. Rivera
does it again with another amazing custom, and this one is on DrilOne's 3" gasmask Dunny for the 2011 series. J.C. calls this guy "Walley Affraid" and he states that "
The new Dunny series has so many cool designs that I get inspired to make customs with them. My next one is Betso's.
" It's cool to see such a distinct shape/form such as Dril's Dunny be re-imagined by other artists and to actually see a humanoid/animal like face with eyes behind the mask is really cool! This custom will be up for grabs via his online store
HERE
this evening! Hit the jump for more pictures!