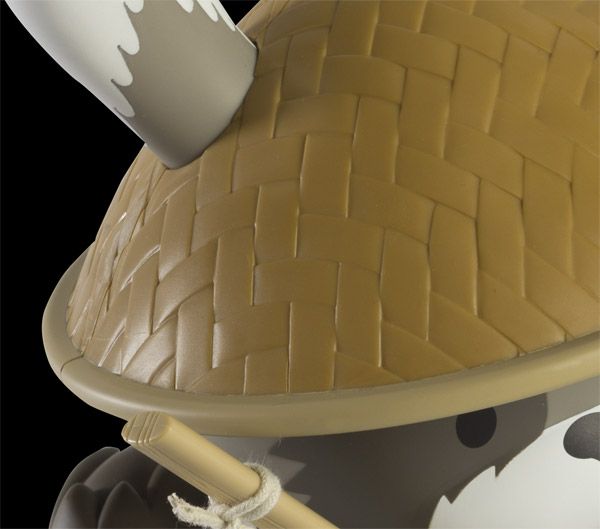 A very innocent tweet went out just a few minutes ago from Kidrobot's
Twitter
account stating "
Gold Life is coming...
" and along with the statement came the photo you see above. Now if you follow
Huck Gee
you know that he did a series of prints and custom figures called the "Gold Life" and in the photo you can see on of those characters titled "
Raku
"... is Kidrobot releasing an 8" Dunny version of this figure that was once just in prints and created as limited custom runs, and will we see other variants like the epic "
Good Morning and Good Evening
" print set he did of this figure... man I sure hope so. Start saving your money folks, with a teaser like this, a product drop is likely soon to follow!