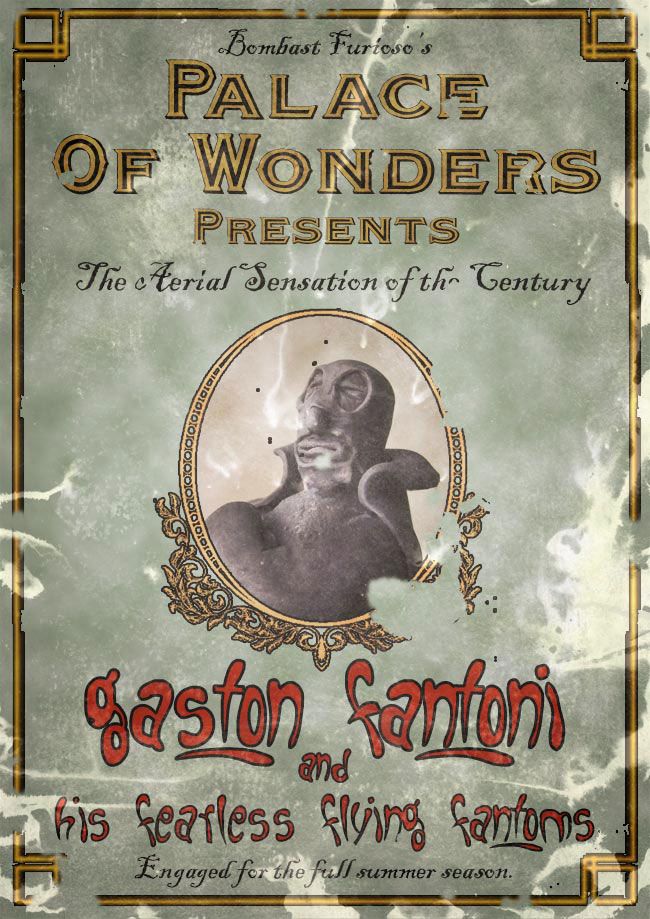 It appears that customizer
Jimmy Foo
has done it again, and by again I mean created a sweet custom using a Jumping Brain as a platform and sculpted a saddle and awesome caped hero named 'Gaston'. According to Jimmy... "
Very little information is available about this extraordinary performer. Born in France into the world of the circus, there he remained until his forced retirement with the closure of Bombast Furioso's Palace Of Wonders. Gaston was trained from a very early age for the trapeze. At his peak he led the Fearless Flying Fantoms ( Gaston, his brother Jean Claude and Ester Wells - an American), touring Europe and the Far East to great acclaim.
"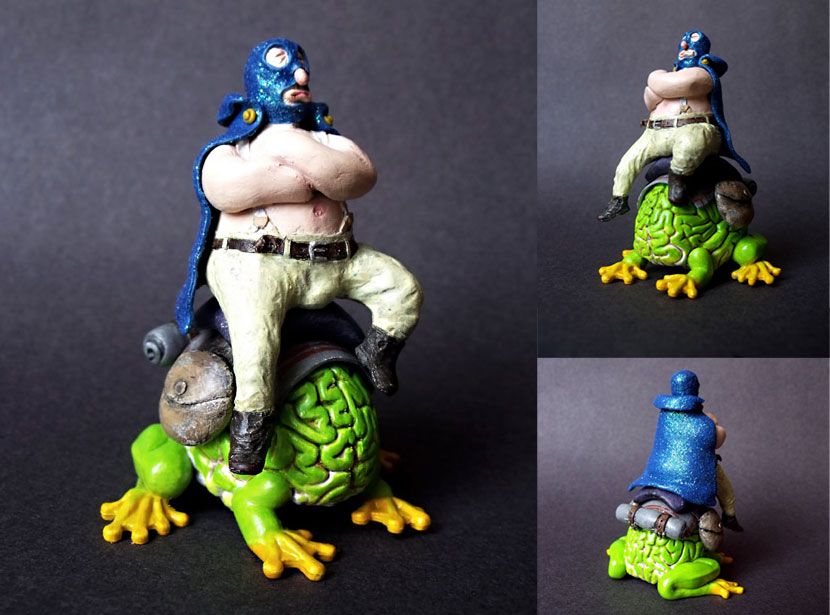 "
Since the closure of the Palace Of Wonders Gaston relaxes in semi-retirement just outside the town of Albert in the Picardy region of France. Here he has become a very accomplished Jumping Brain wrangler where he farms and trains his stock of rare Jumping Brains along with his brother Jean Claude. Gaston rather reluctantly agreed to have a few photographs taken on the condition that he would only appear shown in the cape and hood of the Fearless Flying Fantoms.
" Some stellar work once again from Jimmy as not only did he kill it in the custom department, but that story is top notch as well... loving his circus/sideshow themed figures as of recent... keep em' coming dude!!!!