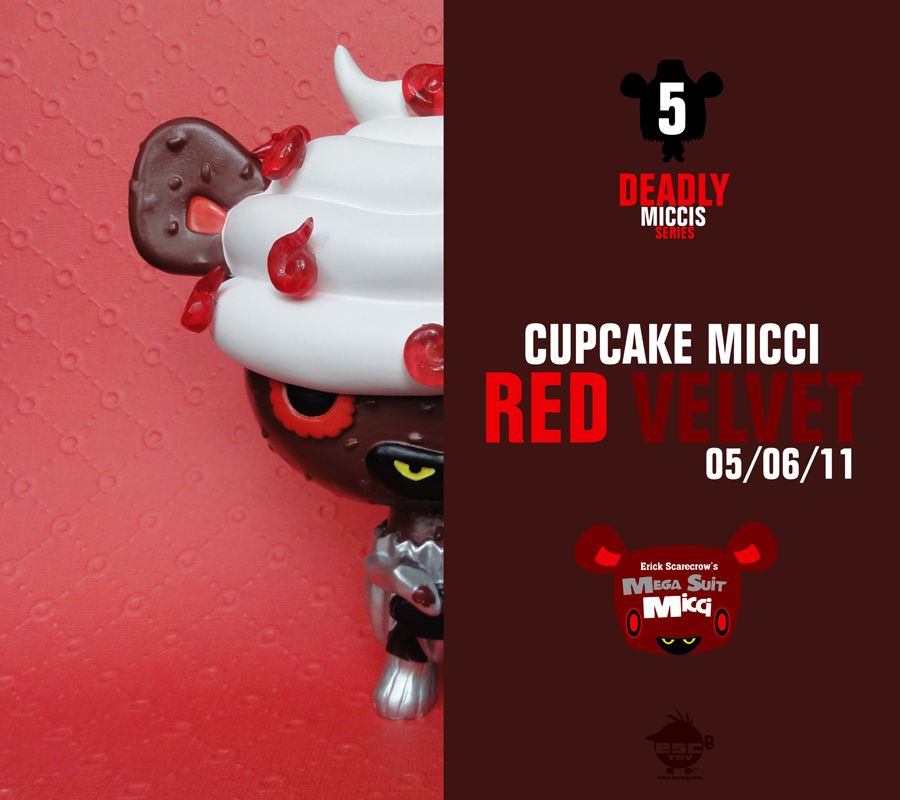 Erick Scarecrow
dropped teasers about his 5 Deadly Miccis long ago, now they have been revealed as "
Red Velvet
" and finally set with a release date! They will be available
Friday May 6th at 11am EST
at the
ESC Shop
. These resin pieces are limited to only 20, but less than 20 will be on the menu, so you better be quick about it!!