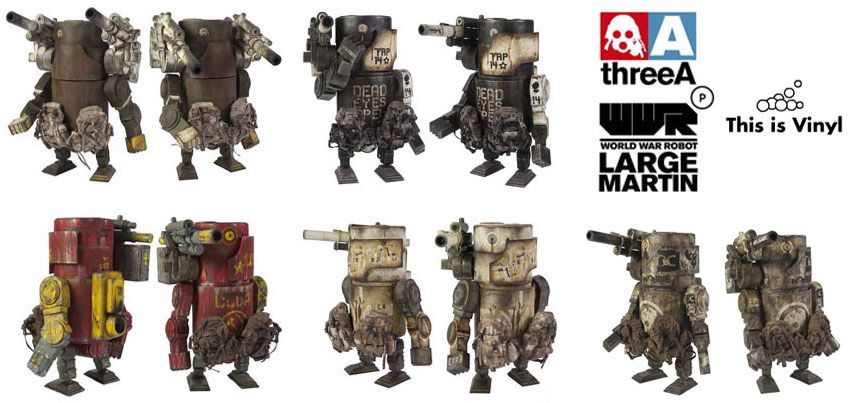 This Is Vinyl
just sent over some great news for all you 3A toy fans out there... in fact this is a smoking hot deal too good for anyone to pass up! They are offering up the entire 5-pack of 3A's WWRp Large Martin's which includes, "
AusPublic Region Def
", "
Iron Panda
", "
Mr. Frosty
", and "
Big Red
"
***NOTE
just added to the retail pack is a 5th colorway titled "
Sand Devil
"
***
so the pack for all of the 9" tall bots, is retailing
for only $208
... oh and that come with FREE shipping! Like I said, too good to pass up, so head on over
HERE
now and pull the trigger on some of the hottest toys out right now!