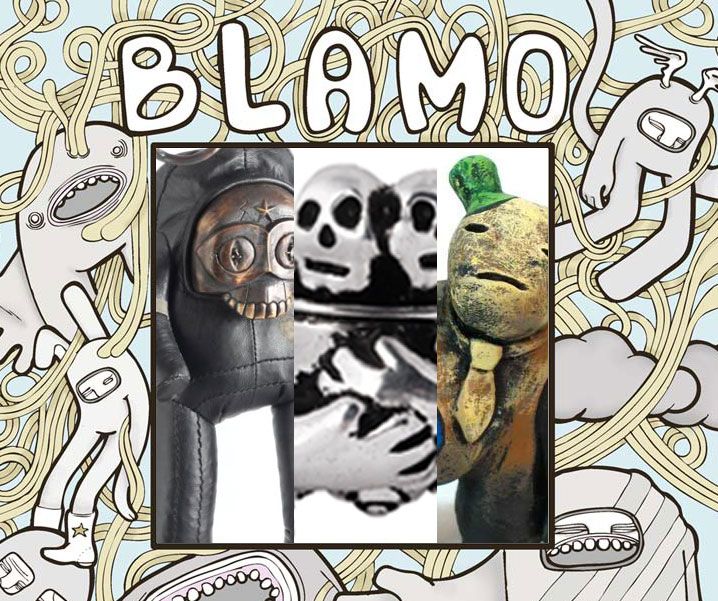 Blamo Toys
is participating in the Jpop Summit, a cool street fair that encompasses every aspect of Japanese popular culture. Featuring Japanese artists, fashion show's, live bands, movies and Anime... AND this year for the first time, a selection of designer toy vendors in an area called the "
Vinyl Village
." This is taking place in San Francisco's Japan town TODAY, September 18th, 2010 from 11 am to 6pm.
Blamo Toys
is proud to be a part of the Vinyl Village and will proudly be selling a wide selection of amazing hand crafted art figures, clothing and accessories. Blamo also has a few show specials planned for the event... so hit the jump for the full reveal of all their goods!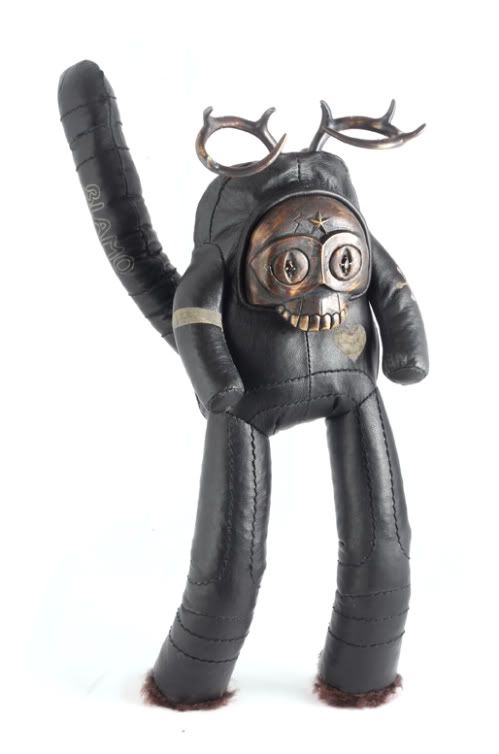 First up is "Skully Baby"


Blamoville favorite "Rice Baby" gets re-envisioned by SF fashion designer Jan Hilmer. This unique take on Blamo's lovable leather "plush" creation features a hand cast brass face/antlers, garnets set into its eyes, as well as fur trim and laser etched detailing all over its adorable body. Standing approximately 12 inches tall, Skull Baby is stuffed with white rice and can be yours for $250. A split exclusive between Jan Hilmer and Blamo Toys, only 20 of these awesome creations were produced; 10 for each designer. Blamo will have 5 of these available at there booth.


Next is "Astro Lovers"


Next is a brand new character to the world of Blamoville, Spencer Hansons "Astro Lovers" Hand cast from solid aluminum, this HEAVY metal figure stands around 4" tall and comes housed in its own silk screened display box. This initial run of 5 prototype figures were produced without their protective glass "space helmet" giving you a better view of the unique beings normally obscured from view. Only 5 prototypes will ever be produced making this one of the most limited production Blamo figures to date. They cost $125


Lastly "Gumdrop Harold and Ted"


Lastly, Blamo has decided to run a sale on their "Gumdrop Harold and Ted" figures! Hand painted by SF artist Leecifer; this beautifully ornamented version of Blamo's 4" resin character(s) was released as a 2010 Wondercon exclusive. Each figure comes hand signed and numbed in an edition of 12. Originally retailing at $60 but Blamo has decided to drop the price to a meager $45. So, for the same price as a regular edition Harold and Ted figure, you can now get a super limited, hand painted custom instead! quite a deal!!

Finally for anyone unable to make it to the JPOP festival, Blamo has decided to hold a few of each figure for there online fans. As of 12 noon TODAY September 18th, all above figures and sales will be available at Blamotoys.com till supply's run out!

Source [Blamo Press]