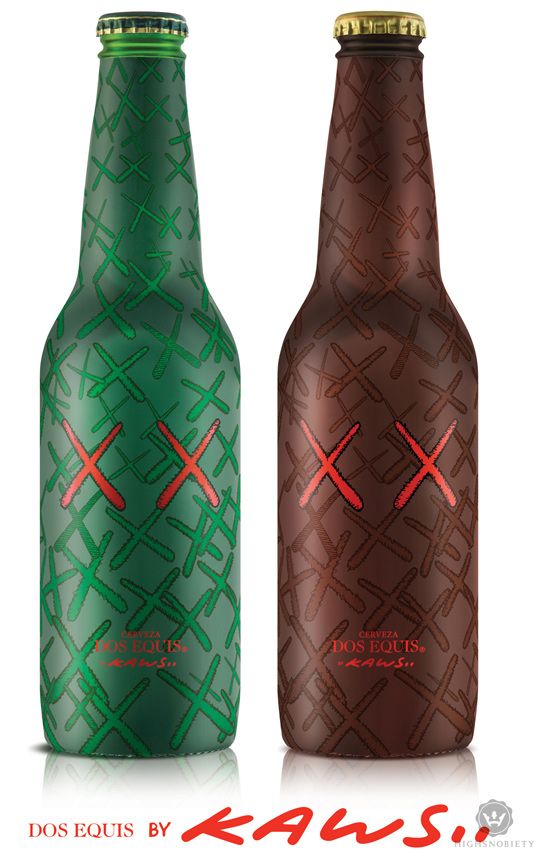 Well... I don't always drink beer, but when I do I prefer Dos Equis... with a slice of KAWS!
Highsnobiety
just posted up some revealing pictures of the upcoming collaboration between Mexican beer giant
Dos Equis
and pop-culture artist/designer
Kaws
, and as you can see there are designs for both the Lager (green) and the Amber (brown) bottles featuring the simplistic design of the "X" eyes that Kaws is know for.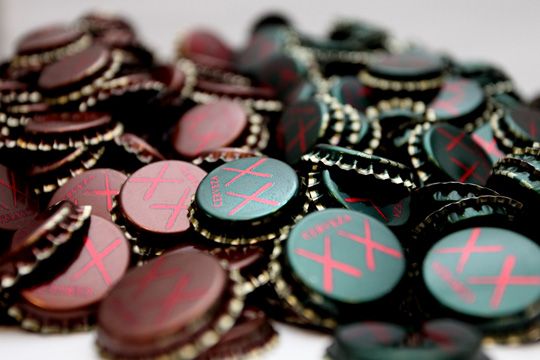 HS
states that for now these will only be available in Mexico, starting in September 2010... so it's time to start hooking up those international relations if you plan on adding these to the ever growing collection of oddities Kaws places his "stamp of approval" on.

Source [Highsnobiety]