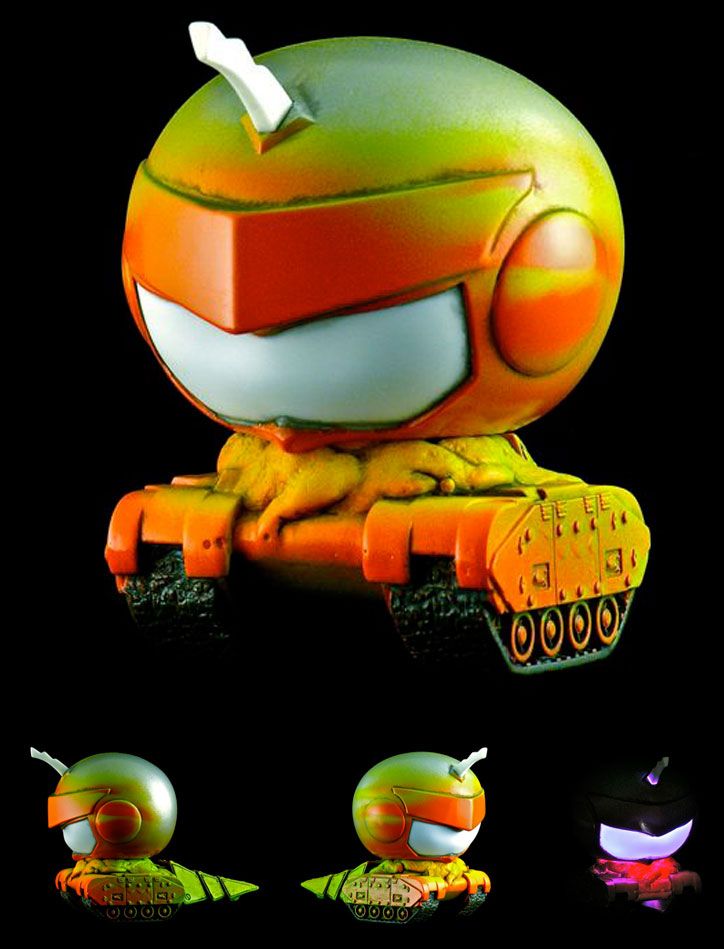 Artist:
Bob Conge of Plaseebo
Platform:
Celsius
Medium:
Acrylics, resin, LED lights
Leave it up to Bob Conge of
Plaseebo
to come up with something crazy for his custom Celsius figure... and as you can see from the above picture, that's exactly what this is, crazy cool! Bob took the head off his Celsius and placed it on one of his custom tank bodies, really making this a truly unique piece, and just like all of Bob's pieces this has the patented color changing LED units in it, making this beast glow in the dark... RAD! Come on out to see this piece in person at
T.A.G
aka Toy Art Gallery in Los Angeles on July 10th, 2010 for the Ganmetall Celsius Show!