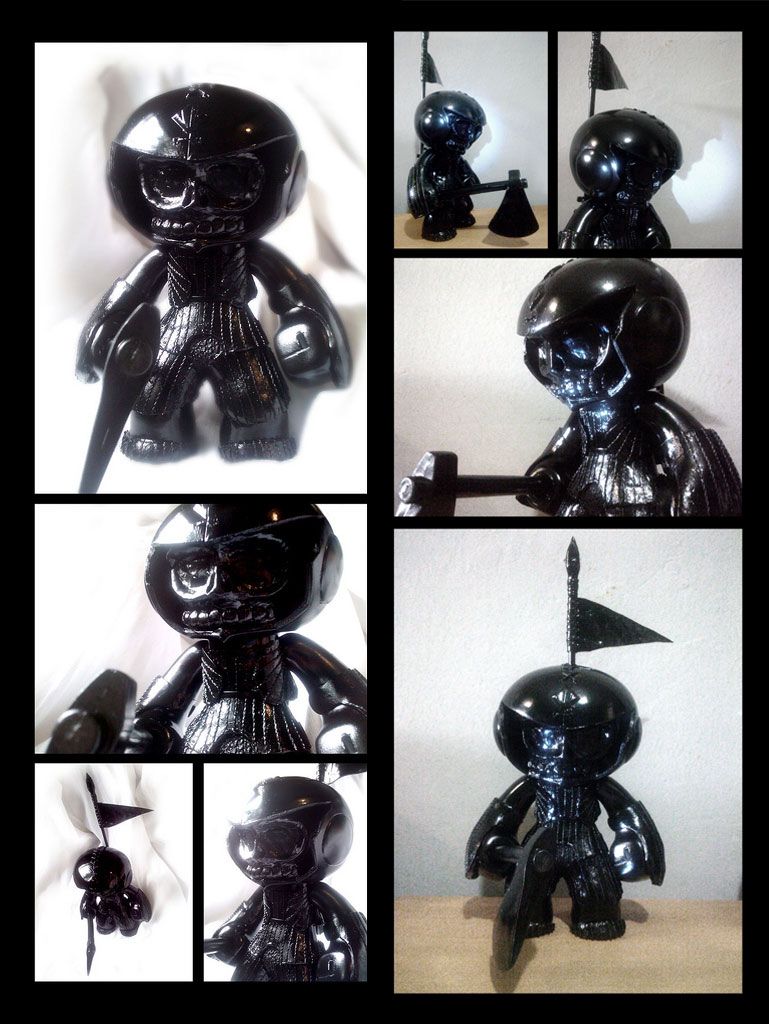 Artist:
Breeanzz
Platform:
Celsius
Medium:
Acrylics, sculpting medium, found objects, and one large axe!
Indonesian artist
Breeanzz
really shows us his artistic skills with his submission for the upcoming Ganmetall Celsius custom show. This piece, titled "Black Knight", turned out fantastic and I am sure that the pictures don't do this piece justice. Just by looking closly at it there is a ton of detail work done on the armor and even on the skull, and how can you go wrong with all black, smokin hot! Come on out to see this piece in person at
T.A.G
aka Toy Art Gallery in Los Angeles on July 10th, 2010 for the Ganmetall Celsius Show!