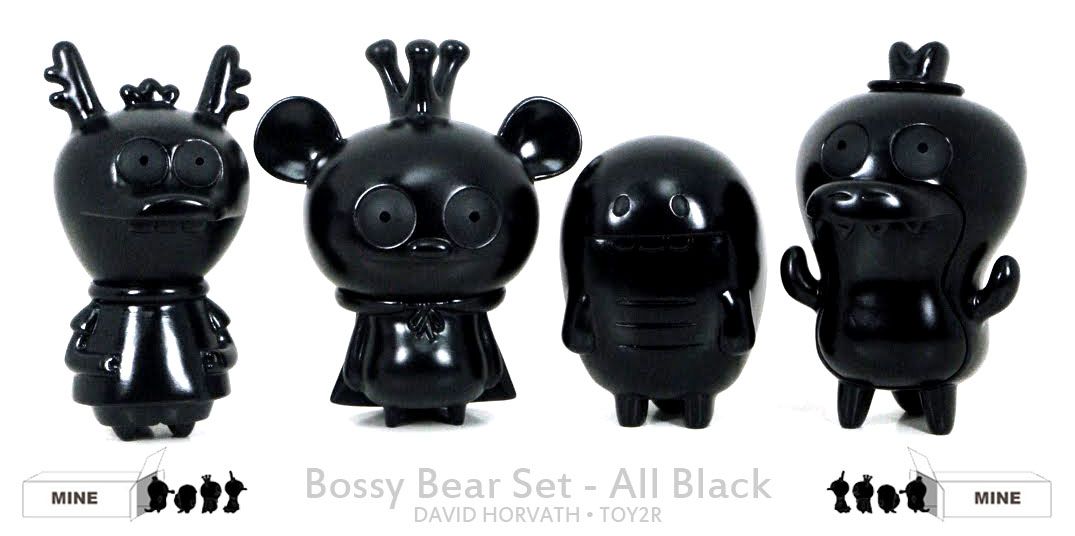 David Horvath
just posted up this really dope picture featuring a new set of figures in all black, giving that circa 1999 vibe... now he goes on to state "
Remember the good ole days when killer figures were coming out of Hong Kong in all black? Well here's us saying...MINE!!!!
" Honestly, I don't remember that, because I have only been into this whole scene for a few years now, but I love the concept of all black figures, so I am totally on board! This is going to be a special box set featuring the all black Hong Kong style Bossy Bear figures. More info on this as it drops!