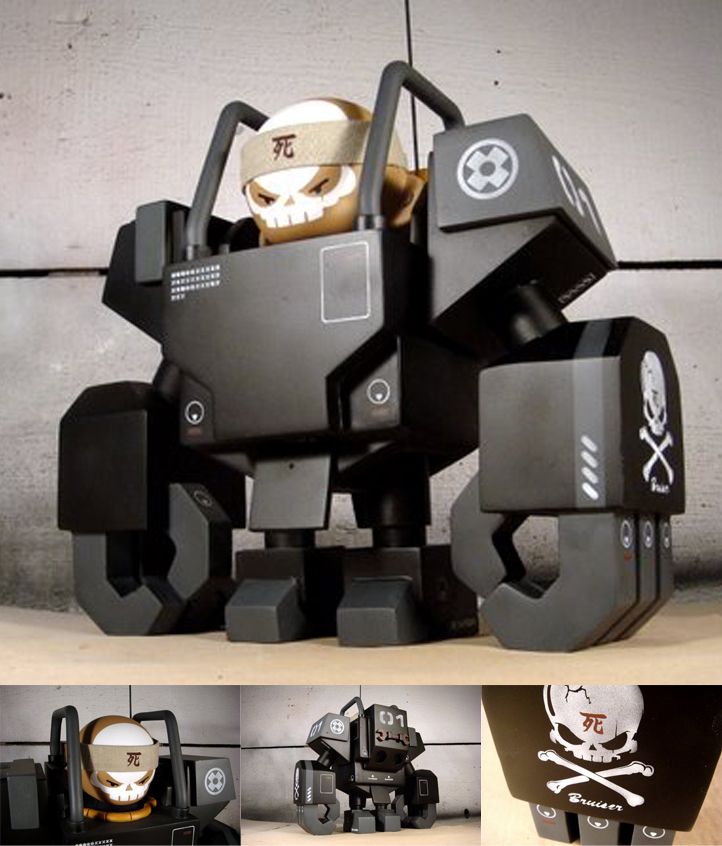 Um... yes please!!! I am usually not the first one to jump on bard with alot of
Huck's
releases but when you thrown in a MASSIVE exoskeleton suite via Aliens/Avatar I am all in! This thing is huge and is said to
weight almost 20 pounds
... and Huck does us all a favor by cuttin right through the speculation and stating that it is a full size Munny in there not a mini... HUGE!!!! These are going to go up
for sale at $1,500 a pop
... most deff not chump change for alot of collectors, but those who are dedicated Huck fans will have that cash because this pieces is seriously rad! It will be released as a series of 10 figures.
Soooo... who's down? If interested in this figure you can email
sales@huckgee.com
ASAP to reserve your figure and make payment arrangements.
The "Bruiser's" Backstory:
"
Sgt Vasquez dons "Bruiser" the Vlad Systems Vl.12 PowerSuit. The Dread Squad's rock'em, sock'em, down and dirty, preferred method of minor mechanized destruction. The Vl.12 is one of the more customizable early military and private sector models from Vlad Systems. With variations designed for extreme environments, fire/rescue squads, general warfare, construction, and even zoology. And let's not forget the annual Mech games on planet Makoto!
"