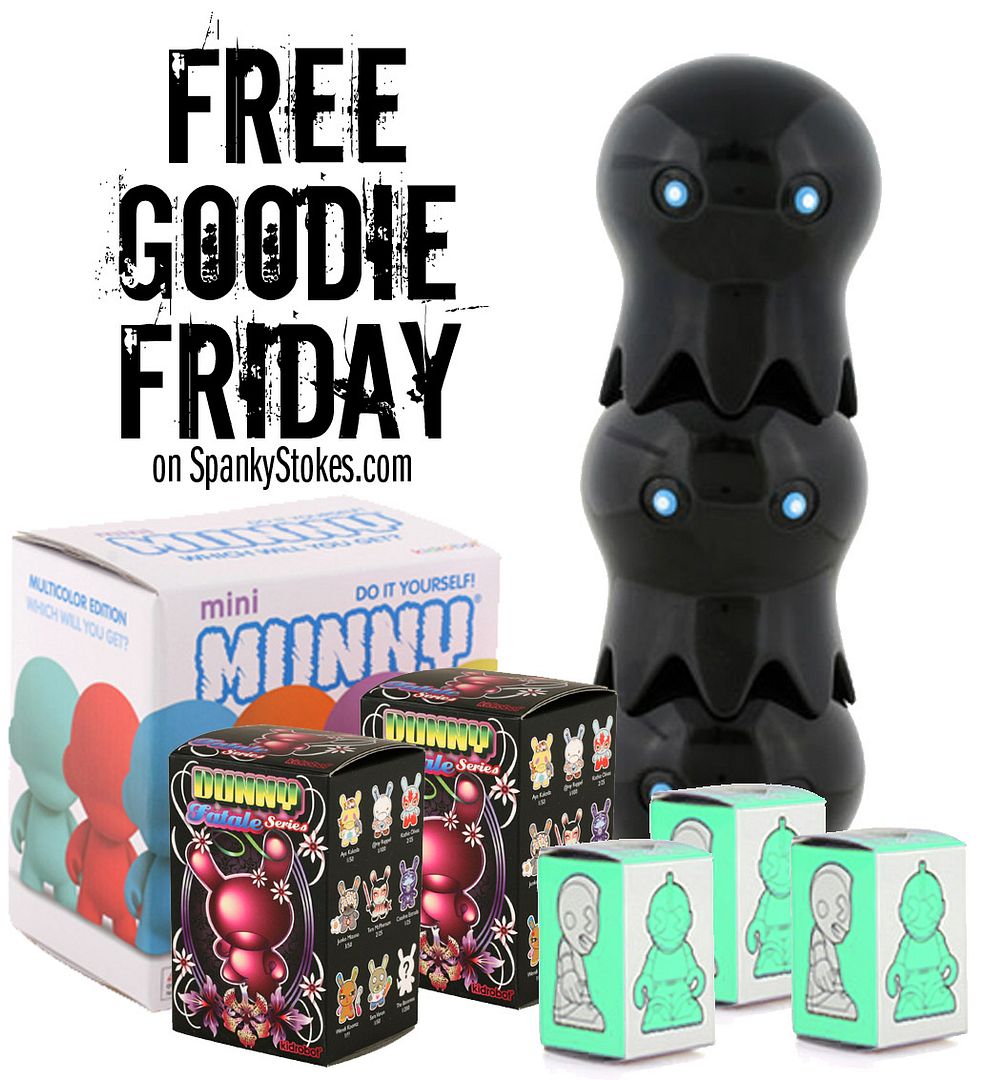 Today is a good day, one because it's Friday, and two because I get to give stuff away!!!! Thanks to the great peeps over at
Kidrobot
we have this really cool prize package for all you readers and supporters of SpankyStokes.com... why you ask, why would we be just giving this stuff away... because just like YOU we love and support the community, and what better way to show that off!!!! So today one lucky randomly picked winner will walk away with
2 x Blindboxed Dunny Fatale Series, 3 x Kidrobot Super Mini Keychain Series 4, 1 x Mini-Munny DIY, and 1 x Black 3" Totem Doppelganger
... you get all of this FOR FREE just by leaving a comment below in this post, and you can also earn ONE additional entry by using your twitter account and entering this text "
Free Goodie Friday over at SpankyStokes.com http://bit.ly/dsYfcO thanks to @KidrobotRules #SSKR PLS RT to enter!
" You can just copy and paste the above quoted text, without the quotes of course :-) Good luck to all that enter and thank you for your continued support!
******************************************************
WE HAVE A WINNER!!!!
Thanks to all that participated... we had 211 entries in a 15hour period... you guys ROCK HARD!!!! Congrats to
Juan Bizoso aka Xx_jubizo_xX
he is the lucky winner of this prize package... but don't fret everyone, I got another HUGE one ready to go, so keep your eyes on SpankyStokes.com, and thanks so much again for participating!
******************************************************