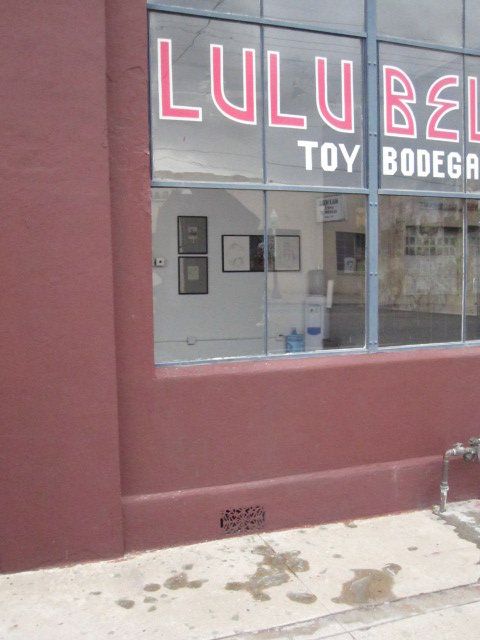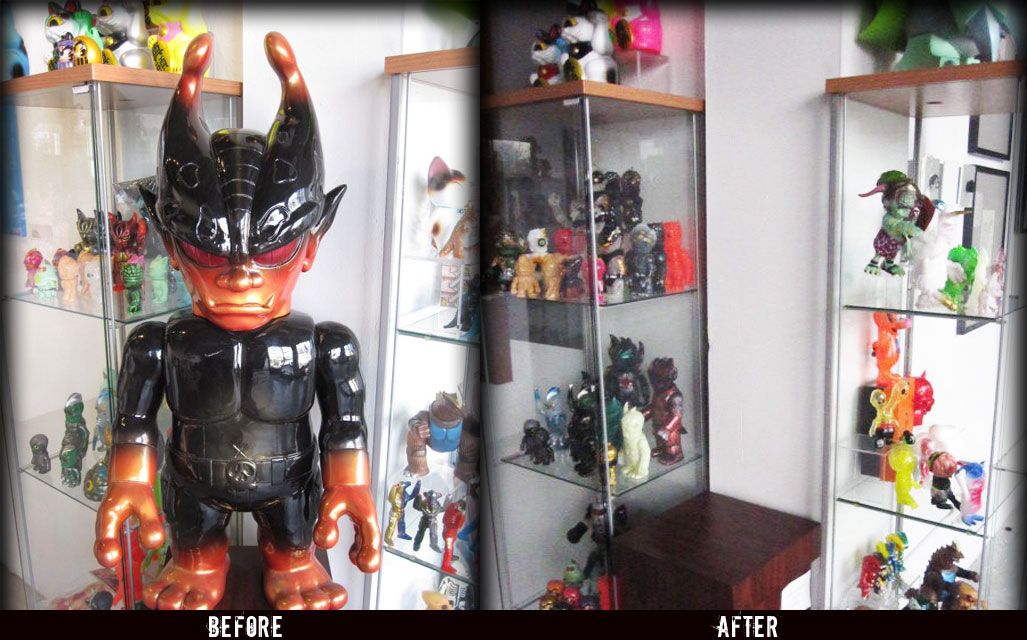 This is some serious unfortunate news coming to us from
Lulubell Toy Bodega
... their shop was broken into, there are no leads as of yet to who/why anyone would do such a thing but I will let Amy explain what happened "
On Sunday or Monday March 8th in the wee hours of the morning some as**ole was nice enough to throw a rock through our window & steal what they could grab in kaiju before the cops showed up.
Lulubell
is 2 people - 2 lives who give their all to enrich Tucson's art community. What was taken is very easily identifiable.
" Please
CLICK THROUGH
for pictures of what was stolen and if you have any information, please contact Amy at 520-622-5858 or amy@lulubelltoys.com. Please help out if you can, just put yourself in their shoes... this sucks!