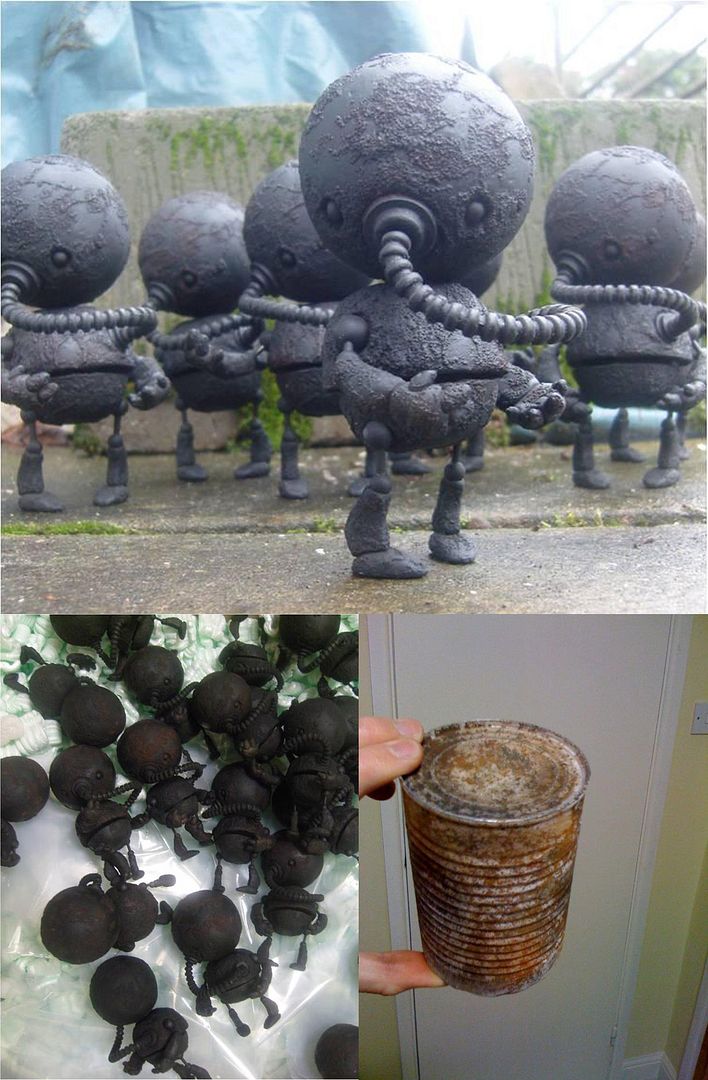 Remember our post just yesterday about
Onorio Depiro's
"Metal Soldiers" robot... and how we had posted earlier about his first creation the "Rusty Robot"
HERE
, and how he was looking for someone to produce it... well look no further because the brilliant people at
MANA studios
led by Jay Garcia brought this dream into reality. His Rusty Robot is in the works of being made into a small production run of around 20-40 pieces, and is going to be made of rotocast plastic casts from original, metal poles with little articulation (spin arms/legs). The figure gets its texture from acrylic and weathering powders all applied by hand. This piece stand around 5" tall and will come with custom packaging where each piece will come in a ring pull or pop lid tin can (rusted) by Onorio... see photo of test can above! The release date is not set in stone, and neither is the price, but if you are interested in one of these for yourself please do not hesitate to contact Onorio via his e-mail
HERE
and he will put one aside for you.