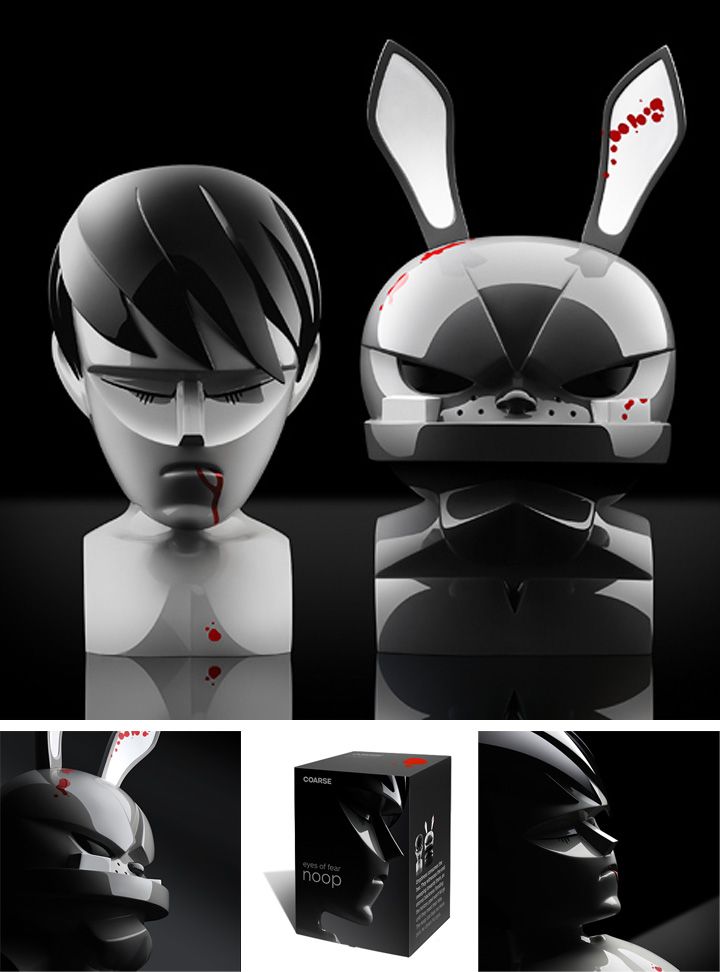 "This embodiment of Noop captures the final moment in which his existence shines upon his face. Now you can experience the dramatic presence of Noop in real-life, an extraordinary and once off Coarse creation."
Just posted up via the
Coarse Toys
website is their latest set of sculptural figures... and this time around they are focusing on the exploration of the head of their two main characters Noop & Paw! These high gloss fiberglass bust's, sculpted by Mark Landwehr of
Coarse
, are 1:1 scale... meaning they are life sized. The Noop bust measures approx. 11"x20.5"x12.5" and the Paw measures approx. 14"x27"x16"! Each one includes a signed certificate of originality. The Noop bust is set to release on October 14th, 2010 at 8am PST and is going to retail for $565.

Now... if you purchase the "Eyes of Fear" Noop figure on October 14, you have guaranteed access to purchase the "Eyes of Fear" Paw, which is set to release on December 8, to complete the duo. With the purchase of the complete set you will receive an exclusive set of an additional 3 signed poster prints with the shipping of Paw. Anybody who gets a crack at these I am in complete envy of, WOW, awesome work once again from the boys over at
Coarse Toys
!