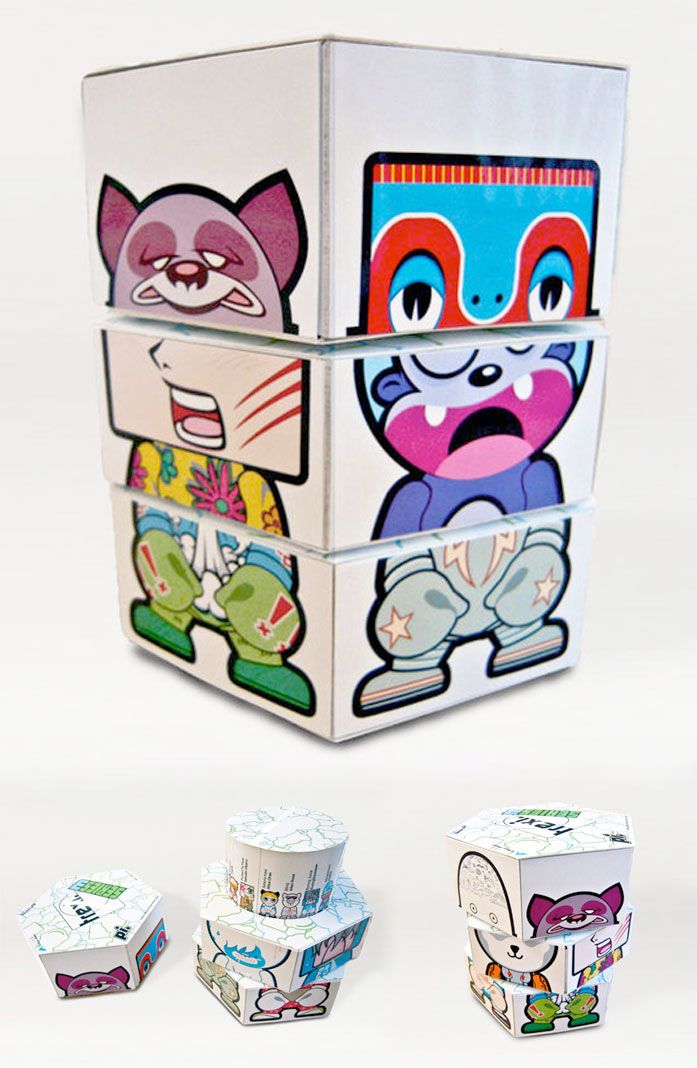 I just got wind of this thanks to
Steve Brown
, and I would have to agree with what he said "
I don't know if Play Imaginative is actually going to use this packaging or not, but it's DOPE AS HELL! Best blind box packaging I've ever seen
". This was designed by artist
Victor Fong
as a student project and the design behind the new packaging really lends well to the actual concept behind the Trexi figure as not only does the box spin around allowing the buyer to have some fun, mixing and matching bodies with faces, but once you open the figure... you get to do the same thing with the Trexi. Great idea, and it would be cool to see if this came to fruition or not!