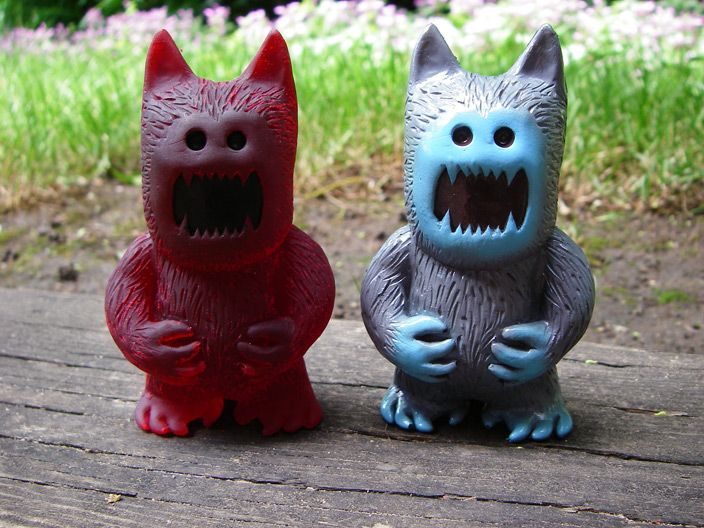 We Kill You
has a I have a new toy coming out this Thursday June 10th 2010, and it's the third figure in the "
Mutant Monster Minis
" line that WKY has created. This time around it's a miniature version of WKY's beloved miniature human wolf,
William Palerne
! William is going to be released in 2 different colorways... the first being "
True Blood
" which finds William in blood red resin with a black face, and when lit from the back WKY says that
"this sucker is a clear blood color
"! The next color being released is "
Baby Papa
" where William is covered in gray with blue spray and a brown face, this being a tribute to the original William Palerne from 2008. These along with other customs are going up for sale at 12noon PST on June 10th at WKY online shop
HERE
... some rad stuff releasing so get that date on your calendar marked now!