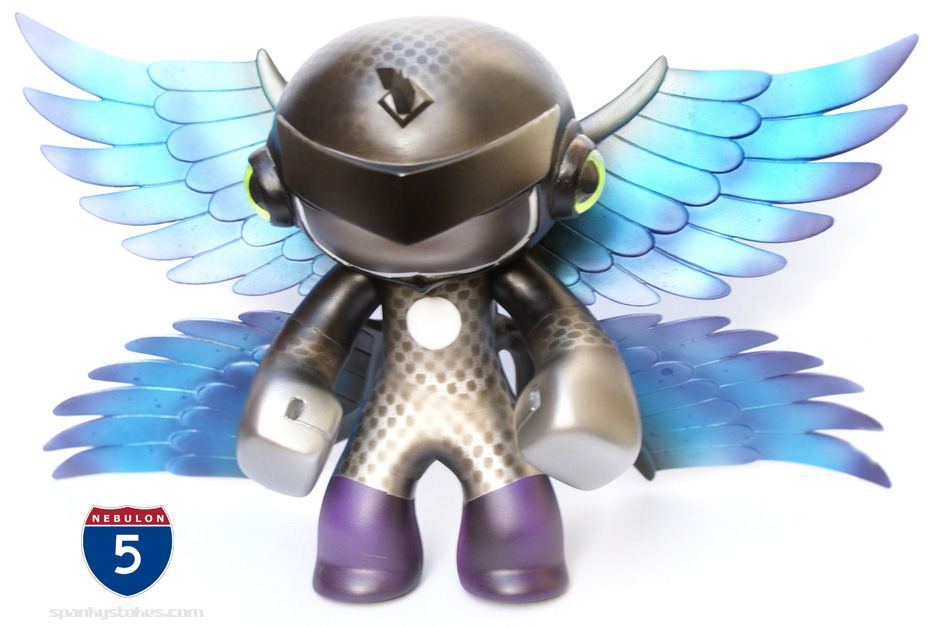 Artist:
Nebulon5
Platform:
Celsius
Medium:
Airbrush paints, glass eyes, and a sweet pair(s) of wings!
Mike aka Nebulon5 takes us to a whole new dimension with his custom for the Ganmetall Celsius Custom Show... the first ever Celsius custom show in the USA! I really love the use of paint chosen for this piece not to mention the rad double-wing feature, giving this piece an almost butterfly look, great job man! Go see this piece in person at
T.A.G
aka Toy Art Gallery in Los Angeles on July 10th, 2010.