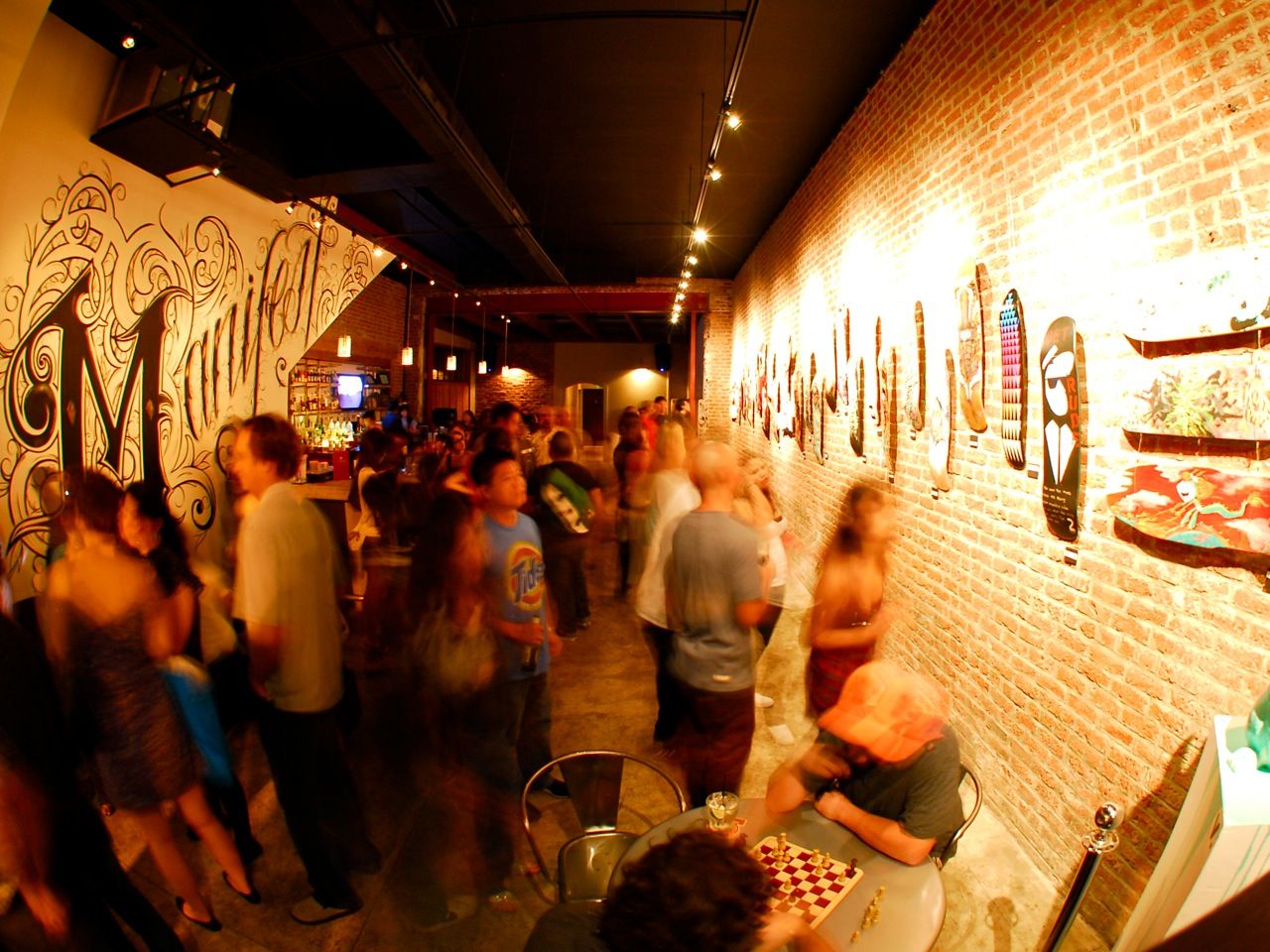 Contra808
, I almost feel like I was at the event, and as you can see the show was popping, with all kinds of people going in and out, looking at all the amazing work done on skateboards!
"
DECK THE HALLS
" is a skateboard deck art show to help raise funds for Kenny Brimer as he battles Leukemia. The show consists of 30 artists who will design custom one of a kind skateboards that will be sold at the event. All proceeds to help Kenny pay his medical bills. Hosted by RedBull Skateteam members Brandon Biebel, Ryan DeCenzo, & Stephen Webb.
The art show featured the following artists:
Angry Woebot, Katch1, Martin Hsu, Daves Action, Soker, CkaweekS, Jessico, KOAK, Justin Park, Newkon, Eukarest, Lucky Olelo, Melon James, Amanda Garcia, Jef Hartsel, Matt Tapia, Ryan Lau, Jeremy Strenght, Mako Ozaki, Jason Menor, Pancho Abalos, Philippe Anthony, R-Zone, Janel Natividad, Shaun Castro, Blue Hawaii/Eighty Four Skate, Oasis Skate, Evil Genius, Reak, Chris Kam, & Kenny Brimer.
More pictures can be found by
CLICKING THROUGH
to view a slide show and you can always hit up
Contra808's site
and see a ton more, thanks for the pics man!
Lightsleepers
presents
DECK THE HALLS
Friday December 11, 2009
@ The Manifest (32 N. Hotel St. Honolulu, HI 96817)
9PM-1:30AM Free
21+ (All Ages welcomed before 8pm)