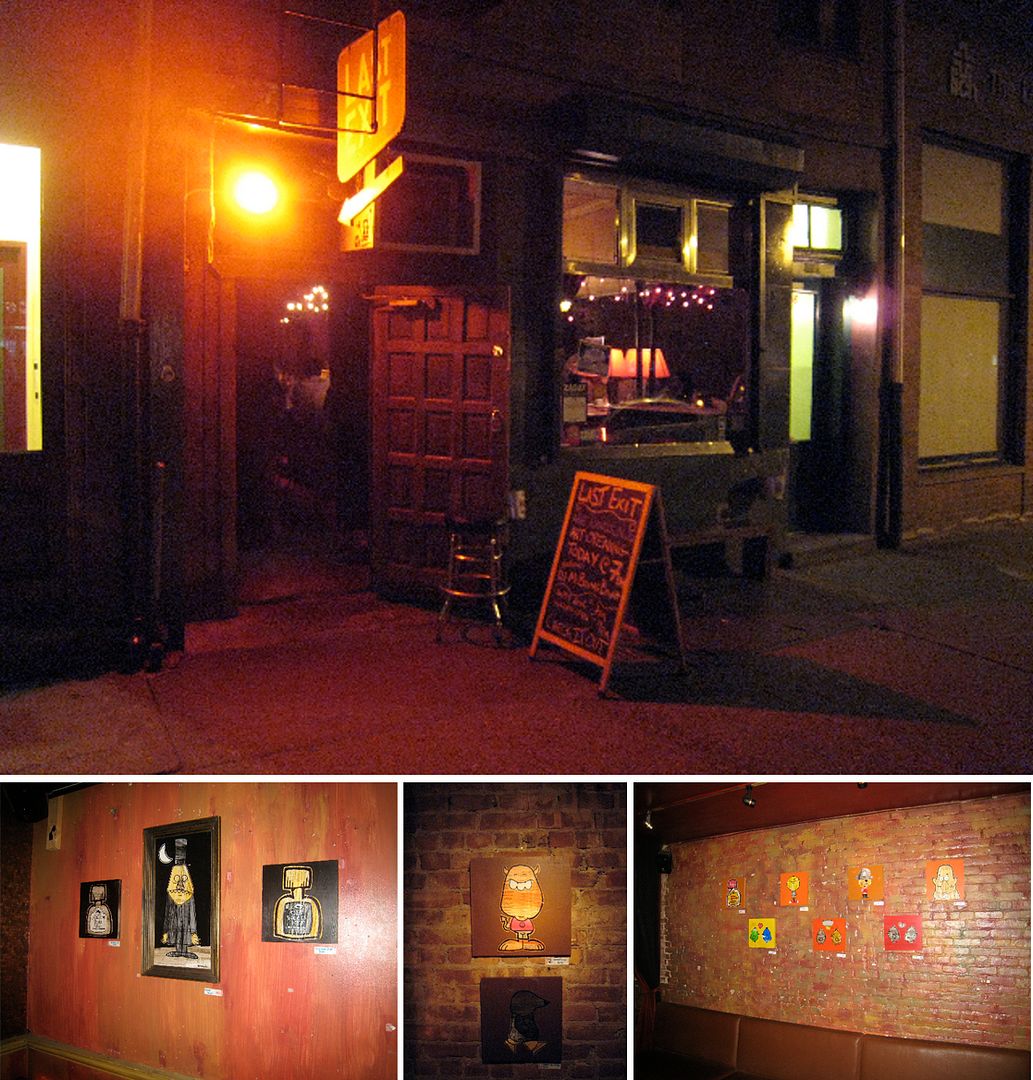 Hear Ye! Hear Ye!
Abe Lincoln Jr.
had his latest show titled "Browntine" that opened last Thursday Oct 22nd, 2009 from 7-10pm and thanks to Benny from
Tenacious Toys
we have some great pictures of the opening of this show. This went down at the
Last Exit Bar and Lounge
at 136 Atlantic Ave between Henry and Clinton Streets in Brooklyn NY. The new work in this show was inspired by the Fall, Pumpkins, Pilgrims, and the bone-crushing depression that comes with Seasonal Affective Disorder. There were also works from his last show Handcrafted Vectors. Be sure to
CLICK THROUGH
for more pics from this show!