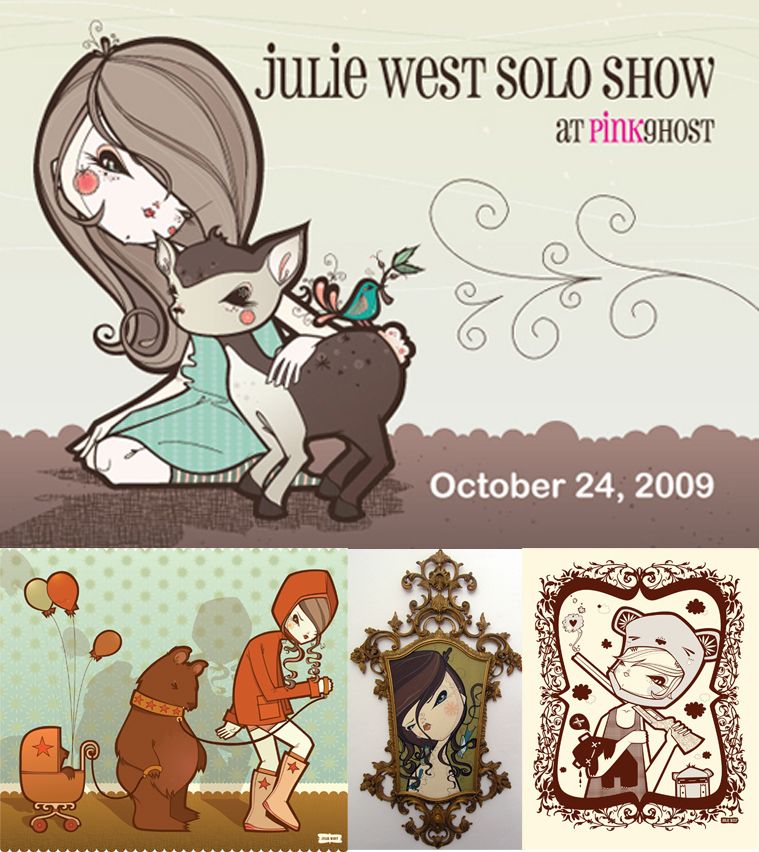 Hold onto your britches because the
Julie West
Solo Show is going down at the NEW
pinkghost
location, and Julie will be coming all the way from the UK to attend her solo show and will be signing her Chubby Books from 7 - 8 pm at the opening.
The show will have an array if different mediums including a 20 inch Dunny Custom, original paintings, and prints. You will not want to miss this opportunity to see her work and meet Julie herself. There will be yummy goodies and admission is free.This is one show I wish I could go to... congrats Julie, going to be an awesome show!
PinkGhost
1888 Polk Street, Hollywood, FL 33020.