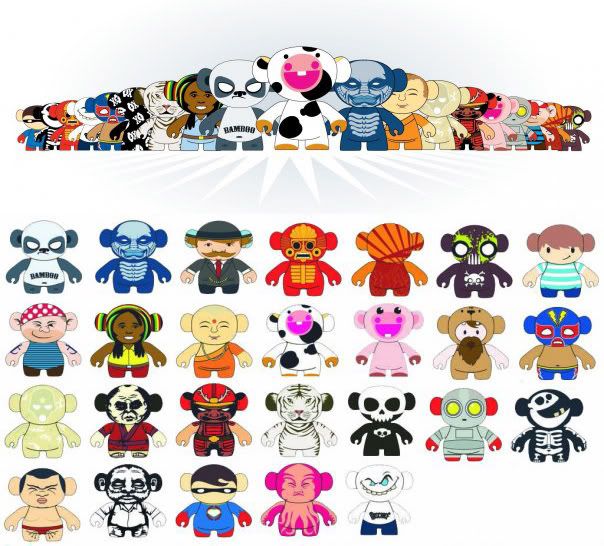 "
Bee-Lino is a old idea i have in mind but never realize until one day a Customer ask me to produce for him vinyl toys, from this moment my old idea to made toys come back in front of my mind … the big light come when i start to cooperate with the famous JPK (
JonPaulKaiser
) …. So i start to produce for my customer and in the same time i start to develop my own range of products with some genius and creative idea … I believe the market have not let see all is possibilities in term of revenue and idea
"! This was said via
Yann Blanes Facebook
, and you can follow his progress with this project through his site
HERE
!
These are pretty cool, and the fact that he got JPK on board makes this series pretty promising! The official launch will be for the
STGCC 2009
, so keep your eyes open for more as this develops!