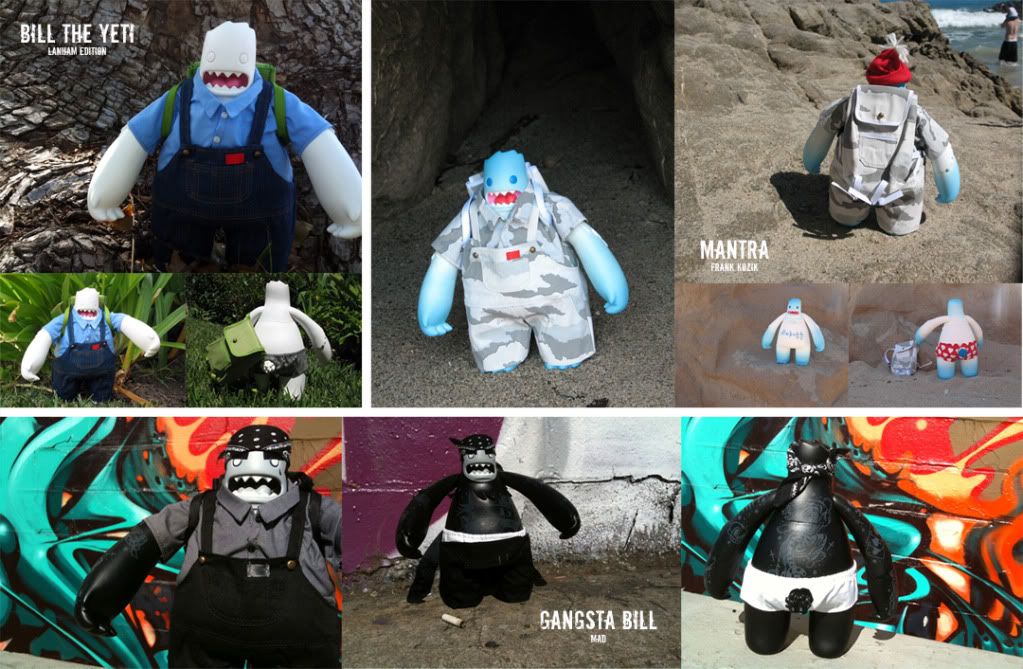 Strangekiss x Lanham x Kozik x MAD
... Strangekiss partners once again with the Mastermind
David Lanham
to bring you what will be some of the most anticipated SDCC 09 exclusives this year, follow Strangekiss on
Twitter
for news and updates.
Bill the Yeti is created to blow your mind! Bill is
about 8 inches in height
and weighs over one pound. Bill has authentic clothing from the
hat, overalls, shirt and undies
. (Yes, you read that right!) Oh, and because Bill likes to run around naked when the mood strikes, he's got a backpack that can hold all his clothes.
Each version is limited to only 250
pieces and will have a
special SDCC print
as well if purchased at the event.
Bill the Yeti, created by David Lanham, produced by Strangekiss! Walking around the forest, woods or any place less traveled while in a constant state of amazement, Bill loves just looking at the ground and counting bugs or climbing trees for better views. People love to stop and take his photo (although sometimes he's a little shy about it), but Bill prefers the quiet life of discovery and exploration.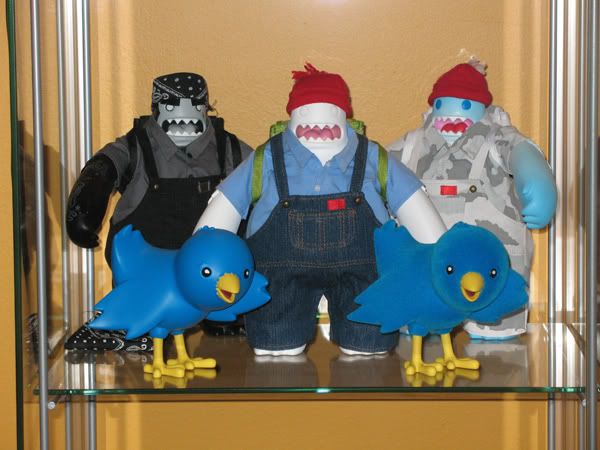 Strangekiss SDCC Signing Schedule 2009
Booth #4637 (right up from Kidrobot)
Friday, July 24th, 4PM
- Frank Kozik - Meet the man himself and also see a sneak peek of the new Kozik original produced by Strangekiss
BACK-TO-BACK SIGNINGS on Saturday!
Saturday, July 25th, 12PM (NOON)
- David Lanham will throwing down skills with his insane and organic style and signing his release of Bill.
Saturday, July 25th, 2PM
- Strangekiss proudly presents the
first virtual interactive signing at SDCC
. Its true that MAD can't make it out in body to SDCC, so we thought we would bring him virtually on Saturday July 25th at 2 PM. Talk to MAD while he draws you a personal sketch from his studios and prints locally. Don't be surprised if he calls you by name or yells "Hey you in that red hat" as you pass by! We mean INTERACTIVE!