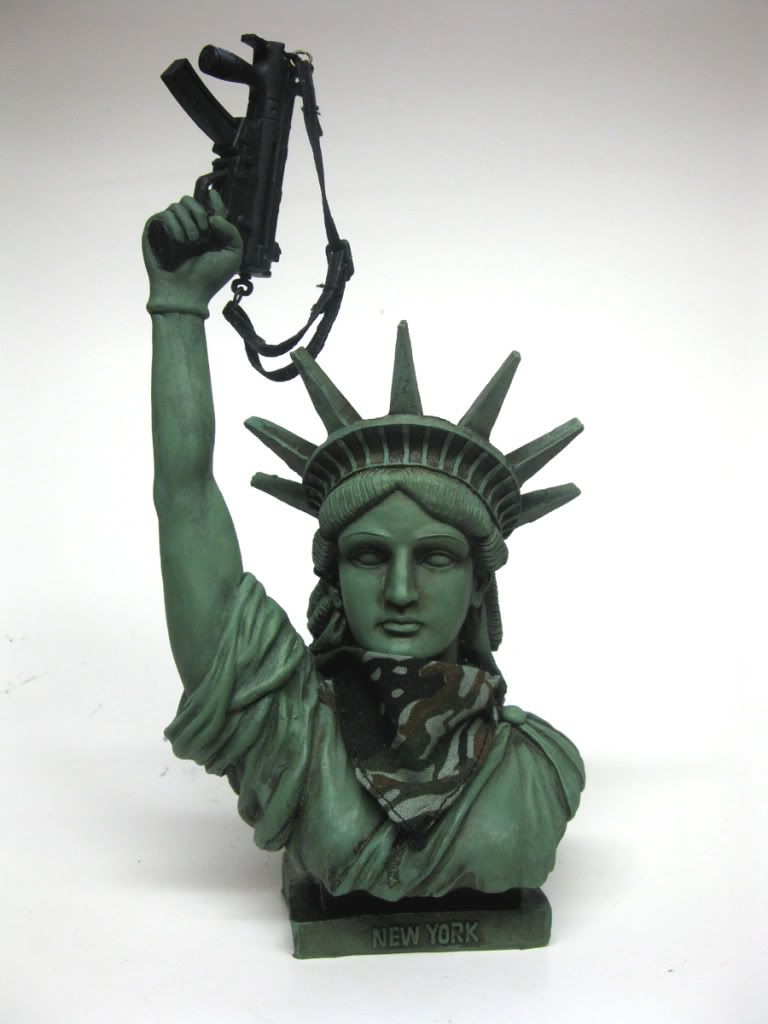 Above is a seek preview of a piece
NemO
was commissioned to sculpt about a year and a half ago, and he JUST received it back from the manufacturer, the piece of course he originally sculpted without the arm, and it stands about 4 1/2" inch tall and about 6" with. So... what would any great customizer do... customize it, and that he did! NemO added the arm and GUN, which he says that he will leave open to interpretation! This turned out GREAT!!!!
This plus many other pieces will be at the
TOYQUBE
SHOW titled "From Mind to Matter" he is involved with along side
Brent Nolasco
on the 18th of this month. He notes that they will have some FREE auction giveaways at the show.