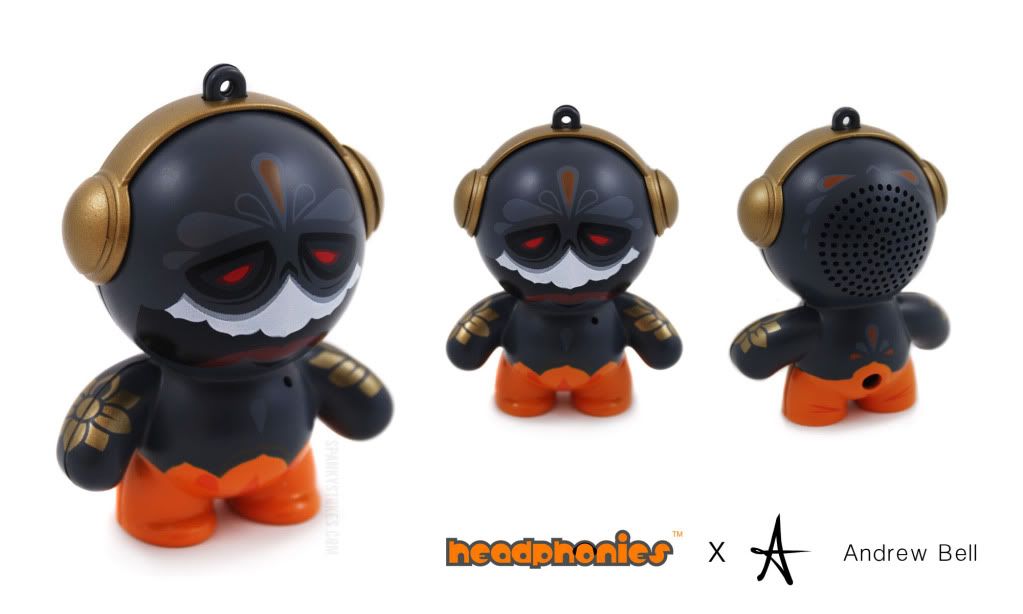 This awesome
Headphonie
version is from
Andrew Bell
, but it is only a proto and not going into production for
Headphonies Series 2
, but it is sure something to look forward to in the future. I had the choice to post this now, later, or never and just could not stop myself... I had to share it with you all! The reason this piece will not be in this series is because to quote Eran, creator of the Headphonies, "
It's a damn hard one to print, but it is really cool and unique so I am hoping I can make it work.
" So...there you have it, lets all cross our fingers and just hope this sees the light of day!