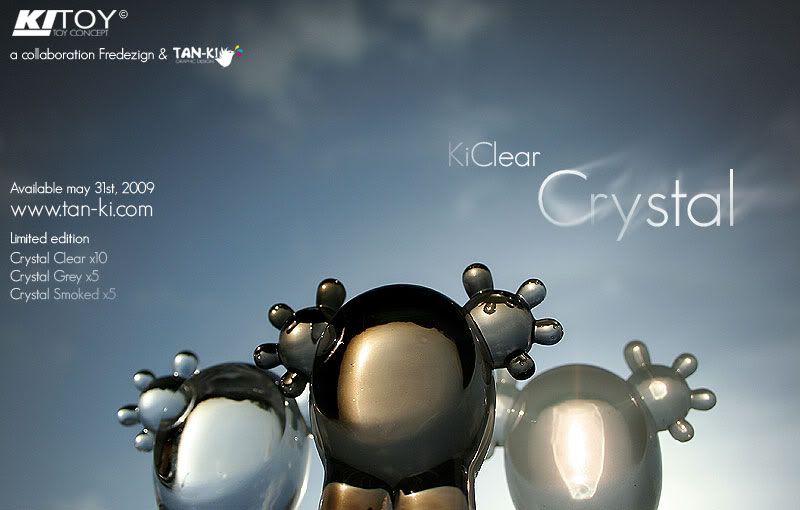 Hot of the press!!! The release of the KiClear Crystal will be May 31st, 2009 (at about 5:00 pm, french time) at
www.tan-ki.com
(in his shop). These are really cool looking figures, very simple in design, yet super appealing!
The KiClear Crystal is among 20 items :
- 10 KiClear Crystal clear

- 5 KiClear Crystal grey

- 5 KiClear Crystal Smoked.
These are all handcast with crystal resin and colored varnished.
Dim(cm): h=7.5x l=8.5 x p=5.5
The price will be 50€/65$ (without shipping costs 15$) Figurines will be delivered in a plastic bag with header and a card of certification signed and numbered. This project was brought to life with the help of
Fredezign
(an awesome french handcaster artist), who helped make the resins.