Steve Talkowski aka Sketchbot was on hand at the BEit dude launch party last night at Toyqube, and he took some great photos for all of us who were unable to make it out to the event. Even though there was a limited amount of entrants into this show, I think it did a great job showcasing what this new platform toy is capable of...all of the customs were sweet, and one in particular caught my eye...the custom that NemO created. Why you ask? Well...because he tagged up his custom with a SpankyStokes.com sticker front and center...I am in love with it, and furthermore I am really anxious to see what other artists can do with this platform. Great pics Steve and great customs everyone!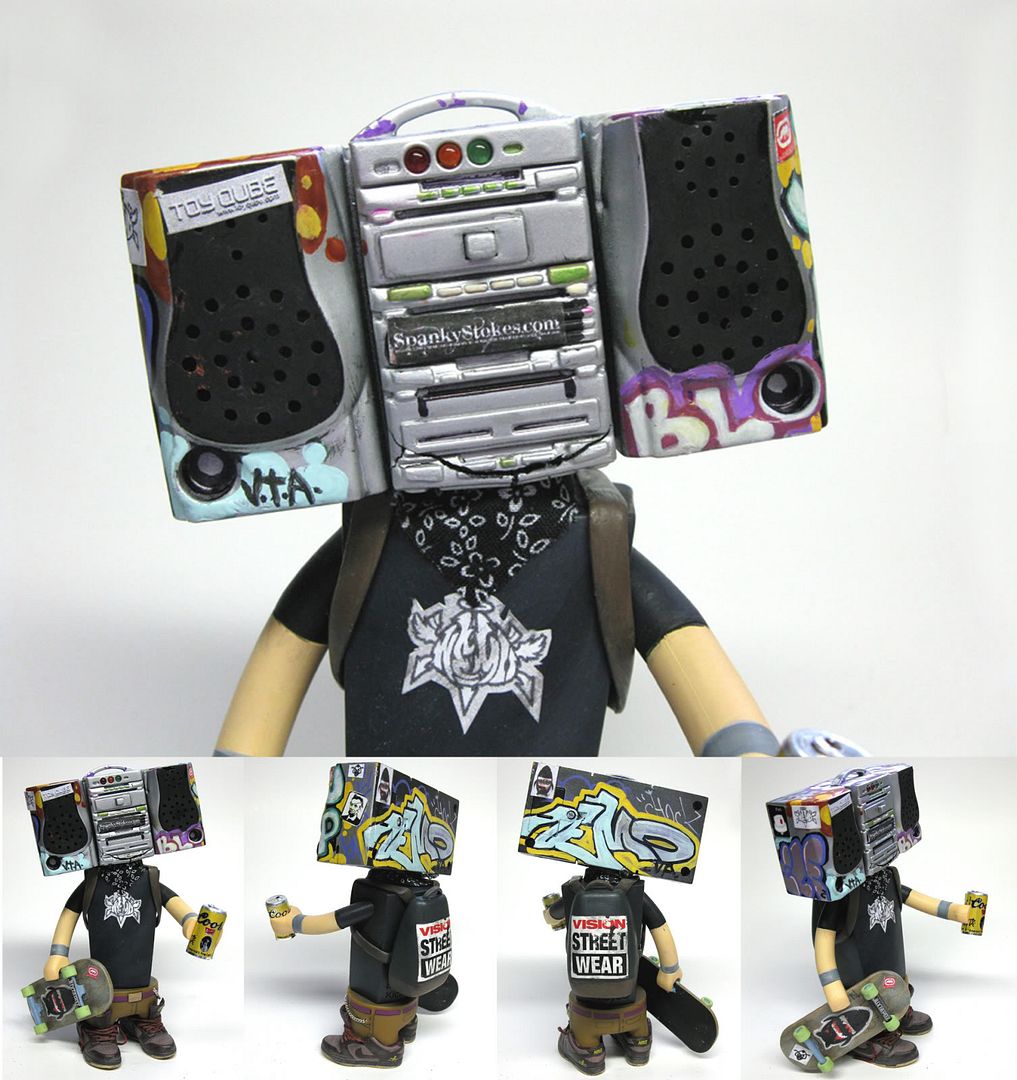 NemO says that he has been commissioned by
kicktoys
to sculpt there "women" version of the BEit dude, or should it be dudeette! His custom called "THE GHETTO BLASTER" turned out AMAZING and NemO says that "after skating hard theirs nothing like a cold Coors while listening to your Ghetto blaster Blare some smooooooth Hip hop BEATZZ!"