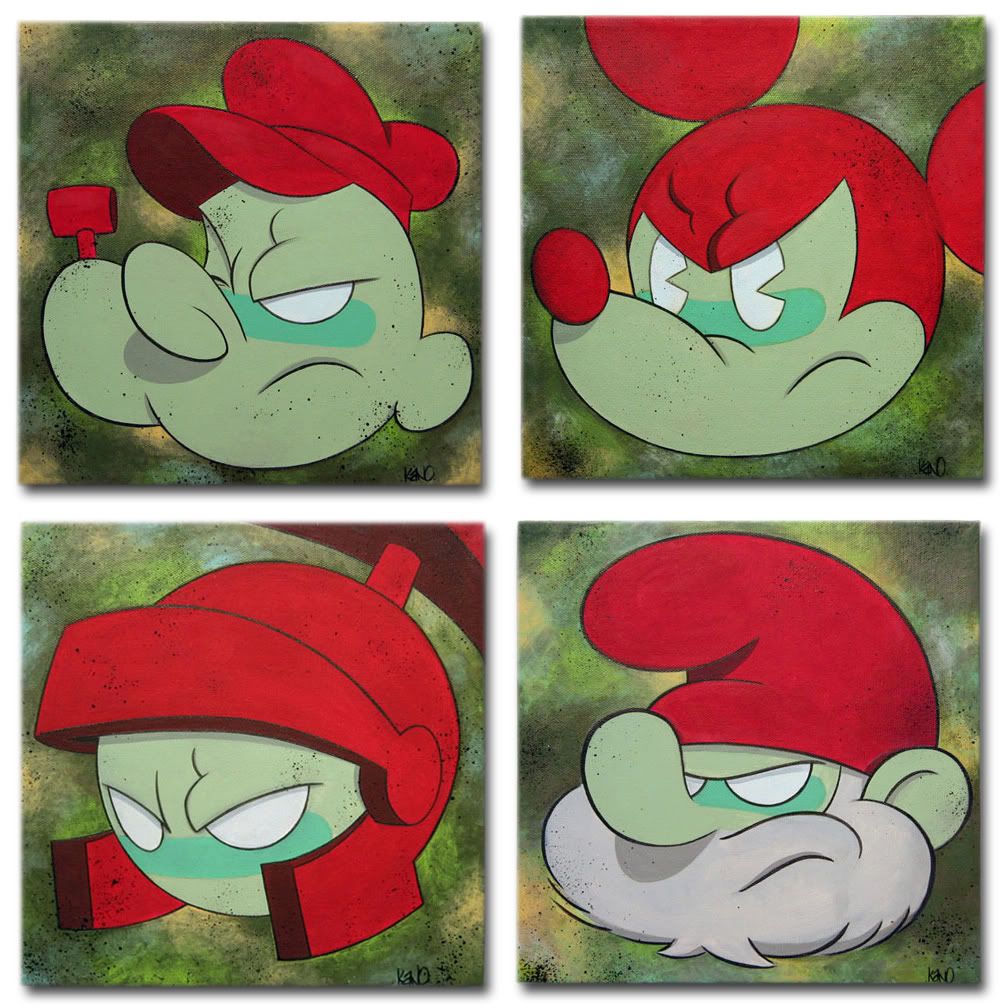 kaNO
just updated his shop with 4 new amazing art pieces. These pieces each measure
10"x10" and were created with acrylic on stretched canvas
, where each will
run $300
...these are a steal! kaNO says "
I wanted to do something fun for this set of canvases, so I decided to paint 4 of my favorite cartoon characters. I wanted to see if I could recreate these characters from memory while adding a subtle twist."
These turned out really great and if you dig em' hit up kaNO's store
HERE
and pull the trigger!